I cannot tell you with what malicious glee I read this in the Guardian.
That House has taken the unprecedented step of publishing a "cease and desist" letter on its website demanding that Lord Christopher Monckton, a prominent climate sceptic and the UK Independence party's head of research, should stop claiming to be a member of the upper house.

The letter, sent by David Beamish, clerk of the parliaments, to Monckton last Friday and now published on the Lords' website, states: "You are not and have never been a member of the House of Lords. Your assertion that you are a member, but without the right to sit or vote, is a contradiction in terms."
His Lordship, for those of you not up on one of the sillier turns of the very serious business of climate denialism, is a former hack (in the British sense) who worked in Maggie Thatcher's policy shop.
That experience, like his education fully prepared him for the job of analyzing the various technical disciplines that go into making climate change predictions.  Monckton possesses an MA in Classics from Cambridge (less impressive than it sounds: Cambridge awards MA's to any BA who survives the completion of their undergraduate studies for for six years after matriculation), which accompanies his diploma in journalism studies from University College, Cardiff.
Undeterred by any possible lack of knowledge or technical training, Monckton has been one of the stars of the denialist circuit, and no wonder.  He's a snappy dresser, he talks funny — in a good, Peter Wimsey kind of way, and, by gum, he's a lord.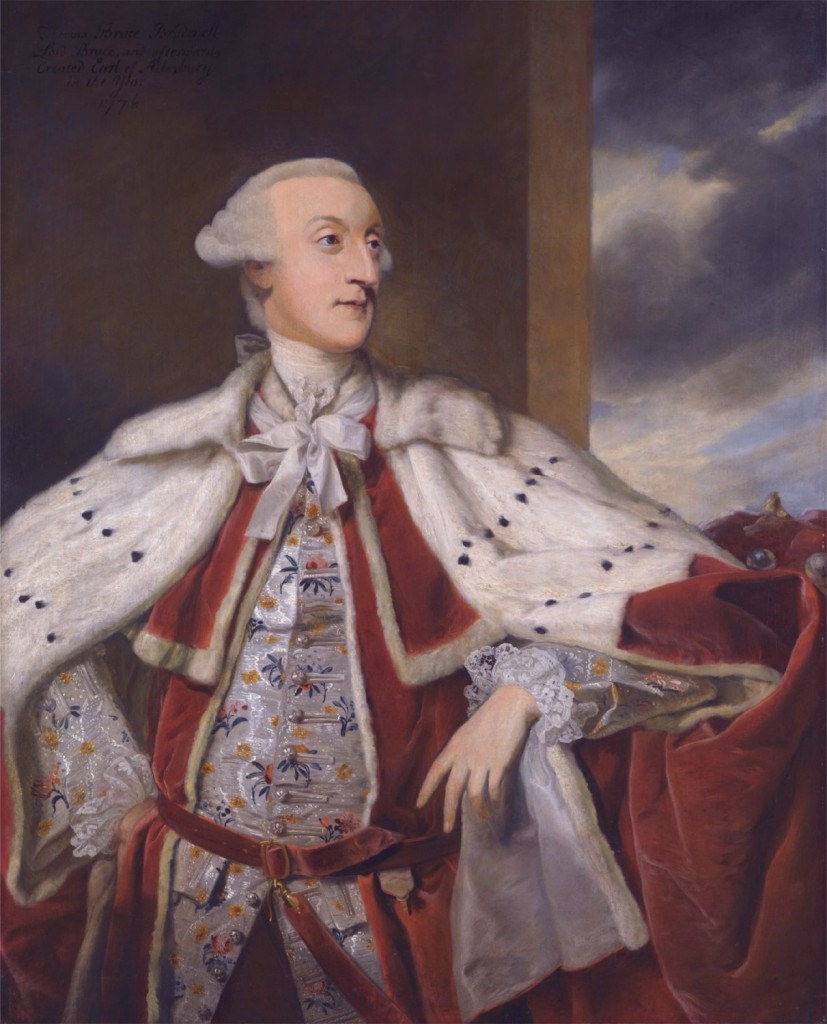 Of course, no one loves a lord more than the common folk who inhabit the (former) colonies…
…which is why he was the perfect figure for the Republicans on the Subcommittee on Income Security and Family Support of the House Committee on Ways and Means to invite as their sole witness  to a hearing in 2009, during which he was slated to "debunk" the threat of anthropogenic climate change.
Of course, hilarity ensued.  Now Monckton has a famously thin skin — when you question his questionable "science" he threatens to sue.  And if you doubt his qualifications, why, he's a member of the House of Lords.  A Peer. One born to rule.  Hemce  this exchange:
When asked by ABC Sydney's Adam Spencer if he was a member, he said: "Yes, but without the right to sit or vote … [The Lords] have not yet repealed by act of parliament the letters patent creating the peerage and until they do I am a member of the house, as my passport records. It says I am the Right Honourable Viscount Monckton of Brenchley. So get used to it."
Or not.  As the letter Mr. Beamish sent to the Second Viscount of Cloud-Cuckoo Land went on to say:
"I must therefore again ask that you desist from claiming to be a member of the House of Lords, either directly or by implication, and also that you desist from claiming to be a member 'without the right to sit or vote'. I am publishing this letter on the parliamentary website so that anybody who wishes to check whether you are a member of the House of Lords can view this official confirmation that you are not."
Monckton at this point can fairly be viewed as pathetic.  It's reached the point where Monckton's use of a thinly modified version of the emblem of the House of Lords is being examined to see if it is a breach of Britain's trade mark protections — for which offense penalties can extend to six months in jail.
No sympathy here, or rather bucket-loads of vicious pleasure.  This, after all, is someone whose contempt for the hard work of actually mastering a complex technical field has lead him to advance positions that display reckless disregard for the health and wealth of billions.
Not to mention he's the kind of asshole who would juxtapose the image of a climate scientist with whom he disagrees with that of a swastika.
So raise a glass to jeer at yet one more poster-child for the ills of a heriditary aristocracy.
<div align="center"><iframe width="425″ height="349″ src="http://www.youtube.com/embed/TSqkdcT25ss" frameborder="0″ allowfullscreen></iframe></div>
Image:  Joshua Reynolds, Portrait of Thomas Bruce Brudenell-Bruce, later 1st Earl of Ailesbury, in Peer's Robes, 1776