Fair warning:  what follows couldn't be more irrelevant in the face of the very real craziness that daily attends us.  Seriously.  This post takes roughly 1500 words to demolish a single tweet by someone better ignored altogether, Megan McArdle.  A waste, I know.
But now, courtesy of TBogg, she's hung such a tempting curveball that I can't resist doing that dastardly old trick of applying data to her claims.  And once again, she's not just wrong. She's wholly, stupidly and utterly unnecessarily wrong.  It's my problem that I spent the effort needed to dissect that error.  What you do with that work is your concern.
So, thus warned, if you read on, don't come to me crying about the minutes of your life you'll never get back.
————-
Megan McArdle likes to impress her fans with the weight of her learning.  And it appears she is now taking a stroll through turf I know something about:  The Best American Science and Nature Writing series.  In a tweet, she tells her admiring bog that she is…
"Re-reading "Best Science and Nature Writing of 2005. Liked series way better before every single article had to be about the environment."
Well, to be sure, I'm deeply moved by McArdle's sense of aesthetic loss — but it does seem revealing that a self-described economics writer would be so offended by too great a concern for the mother of all externalities.
__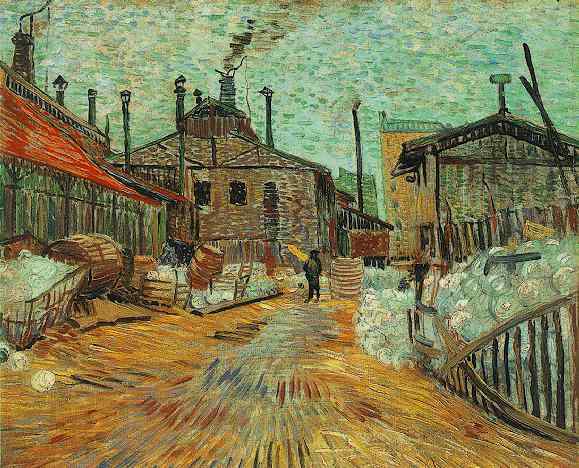 Anyway, let's just move on to the blunt fact that, as usual, she's wrong.__
Even allowing for the obvious resort to hyperbole, it's simply untrue that this particular best-of series has become a one note parade of green-freakery.
It doesn't take much to demonstrate the nonsense here. Taking McArdle's decision to reread the 2005 volume as an indication that this particular volume doesn't offend her delicate sensibility, we can look to 2006 and after for the sins she deplores.
Start by considering the volume editors:
2006 — Briane Greene, physicist.
2007 — Richard Preston, science writer with books on astronomy, steel, infectious disease and more.
2008 — Jerome Groopman, physician
2009 — Elizabeth Kolbert…Oh, wait, I know this one!  Yup! A bona-fide environmental writer.
2010 — Freeman Dyson, legendary physicist turned broad savant, with a somewhat skeptical view of much climate change policy prescriptions.
2011 — Mary Roach, another science writer, known for her books on sex (Bonk), death (Stiff), and living in space (Packing for Mars).
Six iterations edited by one environmental writer, two physicists, two writers who focus on narratives about everything but the environment, it seems, and one scribbling doc.
But still, I suppose, the mere fact that the guiding intelligences behind these books don't match McArdle's fevered image of an Earth First conspiracy doesn't mean that these editors have not suddenly lost all interest in their own areas of knowledge and passion, and turned the entire waterfront over to crazoid tree-huggers.
But…no:
If you want to check it out for yourselves, you can find indexes of the  2006 and 2007 volumes online, with links to most of the pieces selected;  the 2010 edition's table of contents can be found at Amazon.  I've got Groopman's 2008 collection in hand as I write this, so we can review four out of the relevant six tallies to see just how poorly McArdle sees what is right in front of her:
Greene in 2006 published 25 pieces.  Of them a grand total of one had the environment as its central focus — and even that one was about the human cost of protecting habitat.
In 2007, Preston brought together 27 fine articles.  Three of them have environmental issues at their core.
Groopman in 2008 chose 24 pieces.  Only one of those is unequivocally an environmental piece — C. Josh Donlan's Scientific American  report, "Restoring America's Big, Wild Animals."  A couple more are essentially public health/epidemiology stories with an environmental component.
Finally, in Freeman Dyson's 2010 volume, we see a possible source for McArdle's plaint.
Dyson has for many years been fascinated both by the subject of the environment and by the prospect of applying a physicist's sensibility and intellectual tool-kit to what is clearly a major challenge facing human civilization.  This volume reflects that focus.
So how skewed is his take?
Dyson did the unusual (for this series) step of breaking his volume up into several sections, instead of the conventional alphabetical-by-author arrangement.  Parts one, two and three offer what he thinks is the best writing (of the submissions before him) on space, the biological sciences, and nature writing.  Parts four through six –half the book! — do focus on the environment. Not every piece, but hyperbole aside, still a lot in a series best known for covering the waterfront of science and nature writing.
But you have to look a little closer to see what's really going on here.
Part four — which Dyson, thumb a bit on the scale, terms "Doom and Gloom" — offers up what he calls the "alarmist" view of the environment, and particularly climate change.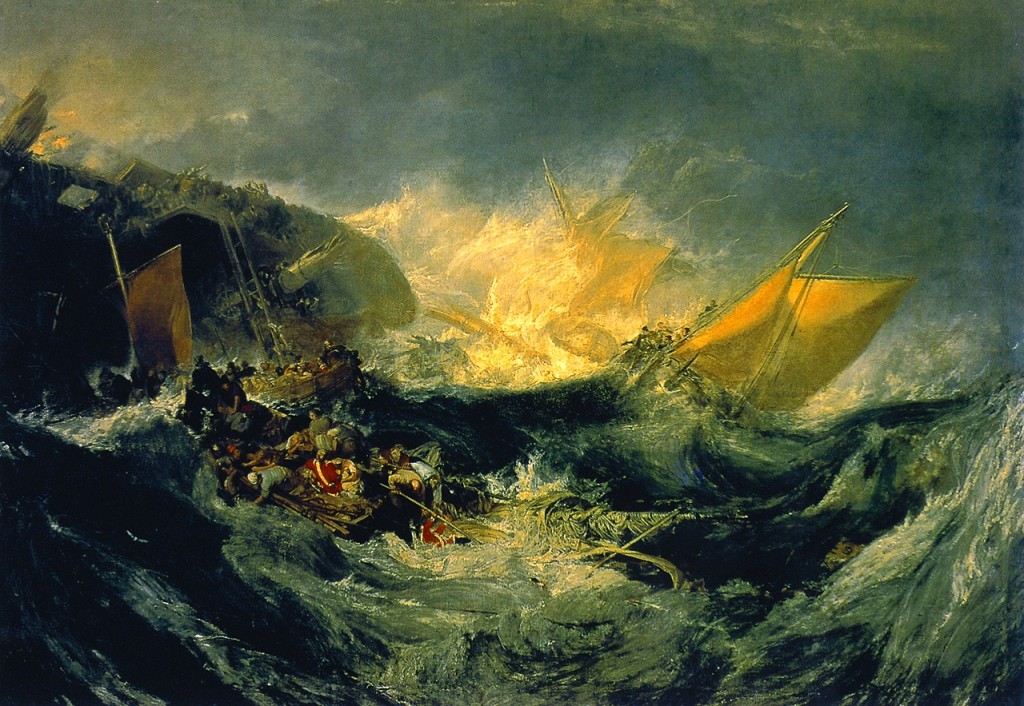 Dyson, no doomster he, uses the next section, "Small Blessings," to begin to make the case for his disagreement.  Interestingly, these pieces contain not so much environmental reporting as science and technology writing in the conventional sense.  Case in point: Dyson's pick of Michael Specter's New Yorker story, "A Life of its Own," on the research into and ethics of synthetic biology.
Part six, "Big Blessings," builds Dyson's argument to its crescendo, with an attempt to document both high and low tech responses to major environmental issues.  There you'll find pieces by Richard Manning, Burkhard Bilger, Evan Osnos and George Black, telling stories that range from a low tech response to the carbon impact of beef production in the US, to the health and environmental ambitions of folks trying to design better stoves for the developing world, to approaches to environmental concerns in China and India.
By now what Dyson is doing should be obvious.  He's not simply reacting to what he terms, somewhat acidly (and sadly inaccurately) "the most fashionable subject of popular writing in recent years."
Rather, he is arguing a brief he's advanced elsewhere: that environmentalism is a secular religion (in which faith he shares); that there are huge real problems; and that what he terms the "climate alarmist" position — which he honorably represents in this collection — is at once based on faulty basic science and underestimates the power of currently available approaches to respond to the very real issue of climate change.
Now you can disagree with plenty of Dyson's views about climate science* but for now, look at what he is doing as a matter of rhetorical craft.   He does not simply shower dread environmentalism on the unwary reader — as McArdle's tweet would imply of the series as a whole.
Rather, he wields his editorial tools to construct a complex chain of reasoning — leading his audience through a sequence of ideas by documenting a major human problem and then suggesting possibly unfamiliar responses to it.
To get back to McArdle:  I warned you up front, that I'd be building an enormous superstructure erected on the flimsiest of foundations, a silly quote generated by a shallow and careless mind.
But what's more interesting to me than her truly minor jape is what her error says about both McArdle and those who employ her:
If McArdle is so horrified by the idea of environmental problems that one or two pieces out of twenty or more becomes "every single article," then that reinforces an impression, long in the making, that no actual empirical knowledge can penetrate her carapace of assumptions and received wisdom.
And this is why I've gone on so long.  I've written before that McArdle does regular and sustained damage to the institutions that host her, and to the colleagues whose work is colored, no matter how unfairly, by the stink of sloppiness that emanates from her.  A tweet is just a tweet, of course, and one should rarely read that much into 140 characters.
But no tweet is an island either, and it's the fact that this is one more drop in a rain of error that caught my eye.
Which is to say that if, despite her long trail of mistakes — those as trivial as the one documented at painful length above, and those much, much more consequential — The Atlantic chooses to retain her as its "Business and Economics Editor," then even her silliest, most minor missteps become emblems of that outlet's editorial judgment.   And that's not good, not for the operation, nor that surviving cadre of excellent journalists who do publish there.
Enough.  I think 1500 words, give or take, against a few score characters is perhaps overkill.  Ah well.
*I do.  But that's for a different post.
Images:  Vincent van Gogh, The Factory at Asnieres, 1887.
J. W. T. Turner, The Shipwreck of the Minotaur, c. 1810.