Apparently Boehner broke off negotiations, refused to return WH calls, and the briefed the press before calling the WH. Obama then came out and smacked Republicans around a bit, and now our Orange speaker is going to have a press conference at 7:15 where he can presumably lie at will about everything and then Chuck Todd can tell us what this all means for the next election. How fucked are we? This fucked: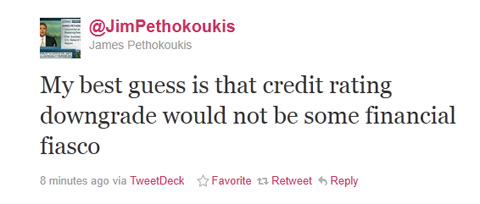 As Susan G. at the Great Orange Satan reminds us, that is the clown who brought us "Dude, Where's My Recession." In 2008.
I'm currently drinking scotch and I would recommend this reader website.