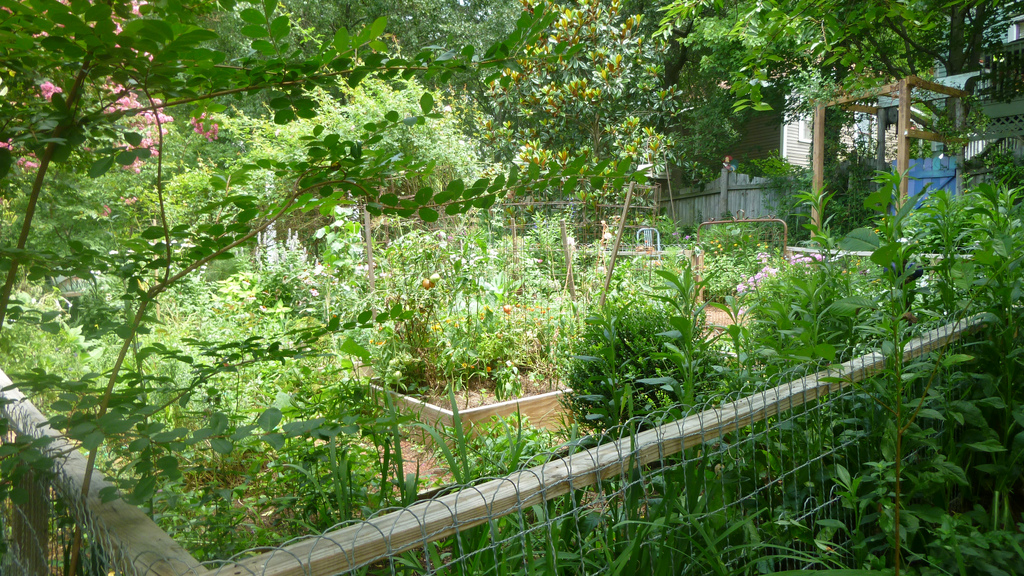 From commentor Raven (formerly Stuckinred):
Here's a close up of the raised beds with flowers, herbs and vegetables. The fencing is "Double Loop Ornamental" fence. You can see the shape at the top, at the bottom it is looped twice to make a very secure barrier against critters. You can also see the rose arbor over the blue gate that I recently built.
__
Here are the roses this spring:
Here's a view from the side today. The pines range from 20 to 35 feet, crape myrtles, peaches, figs, apple and magnolias.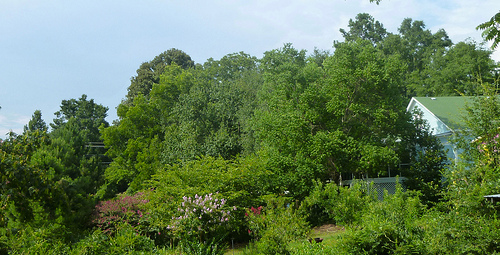 Garden and yard 11 years ago when we had the entire area plowed and graded. We terraced just above this section and this is where the pines were planted: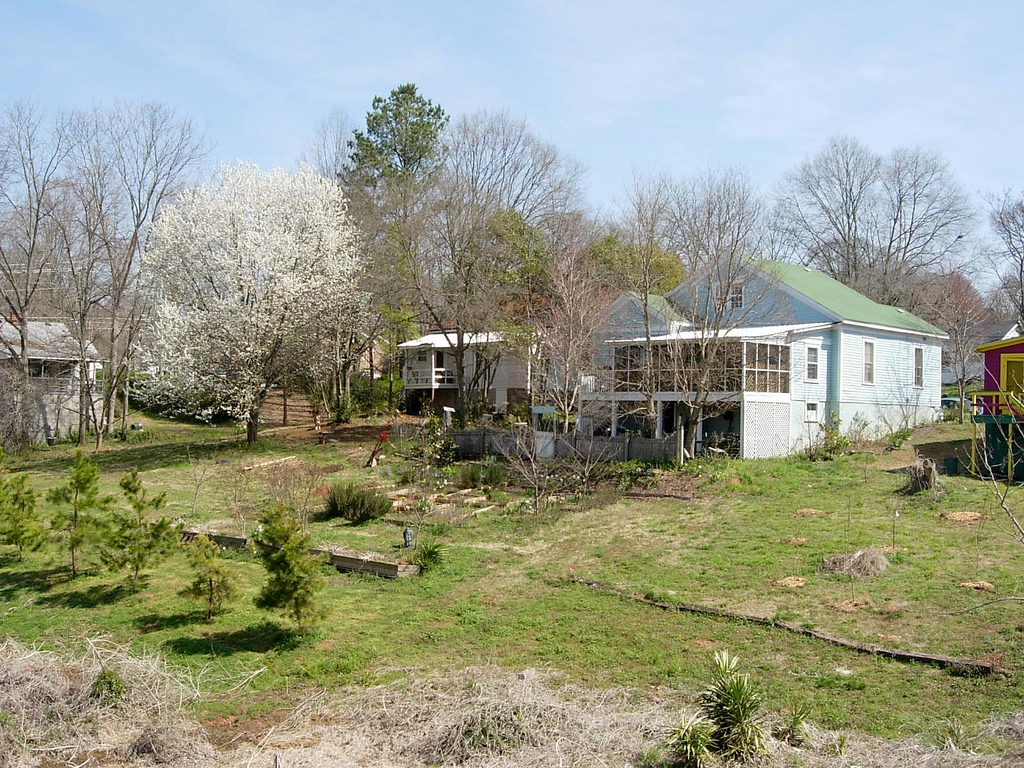 ***********
North of Boston, the good news is that I've finally harvested half a dozen ripe Black Prince tomatoes. The bad news is that both Black Prince vines seem to be dying back now, for no reason I can figure (they are in different planters & the plants next to each are fine). Last year, the Black Krim ripened ahead of all the rest and promptly withered, but by then the Black Prince was producing, and when the Black Prince collapsed in late August the Japanese Black Trifele were finally ripening. This year, all the tomatoes are behind schedule, but the Krim and Trifele green fruit seem to be setting and ripening neck-and-neck. I've decided that 15 years of experience in this particular locale is just not long enough, and also, AGCC suxx. (Speaking of which, here's hoping TS Don grants Texas bountiful rain and no destruction.)
__
What's it like in your gardens, this summer Sunday morning?