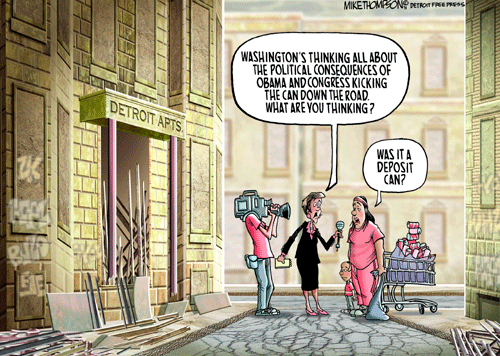 (Mike Thompson via GoComics.com)
__
On the bright side, I just picked the first batch of basil, so it's pasta with basil and home-grown cherry tomatoes for dinner. (Boxed pasta; my gardening is better than my cooking, and it don't take mad gardening skillz to grow basil/tomatoes.)
__
What's on the table at your house?
P.S. Happy birthday, commentors SiubhanDuinne and Omnes Omnibus!