As readers of this blog know all too well, the debt ceiling "cuts" just passed are, for the most part, much less than meets the eye, particularly in the immediate future.  But, of course, the debt isn't the issue and never was.*
No. Not even in a little bit.
Rather, all of the last month or so was a set up for this:
Thousands of Tea Party movement activists are expected to descend this month on town hall meetings across key battleground states as part of an intensifying campaign ahead of the 2012 presidential and congressional elections.

Their priority is a plan to slash Medicare costs proposed by House of Representatives Budget Committee Chairman Paul Ryan, which could gain momentum now that a debt-limit deal between President Barack Obama and Congress has made potential Medicare cuts a centerpiece of the deficit debate.

A new congressional committee charged with finding $1.5 trillion in spending cuts by November 23 is expected to focus on Medicare, and the program would see automatic cuts if the committee failed to reach agreement, or if Congress did not approve its recommendations by December 23. Market values of companies that depend on Medicare spending fell more than 10 percent in a sell-off on Wall Street after the agreement.

"The August town halls are going to be, potentially, a referendum on Democrats who don't care and Republicans who've dared to offer real policy solutions, particularly on things like entitlements," said Matt Kibbe, president of FreedomWorks, the small-government advocacy group organizing the initiative.
Freedom (sic) Works is, of course, this grass-roots organization.
Which means that one can readily translate the phrase, "real policy solutions" as "transfer payments from most of America to the richest few."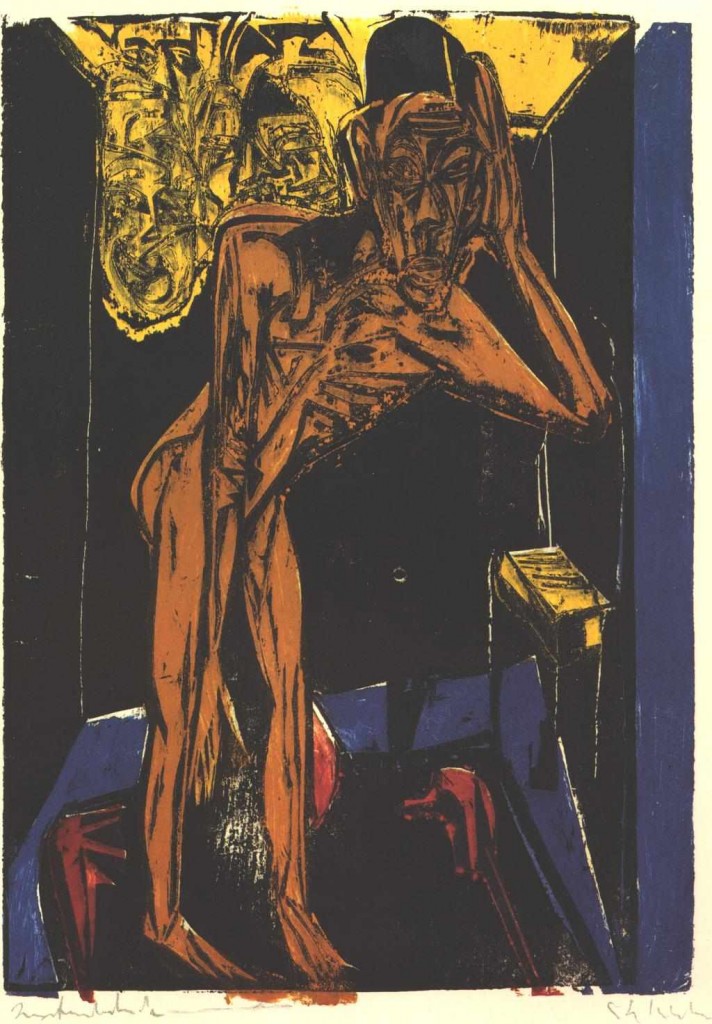 But of course, these are the serious people in this discussion.  Just ask them:
"The Ryan plan is the only one out there so far, and what we need is an adult conversation with all politicians talking about the real issues," [said Kibbe]
Yeah:  like those adult conversations that attended the discussion of health care last time around.
Also, note the big lie at the heart of this claim:  (a) that the Ryan is a "policy solution" despite the fact that it neither saves any real money on either the budget nor in health care spending society-wide  (as opposed to federal spending on health care);  (b) that it is the only plan out there; and (c) that it has anything to do with fiscal prudence.
Not exactly, as Jon Chait writes at the link above:
…this more modest deficit reduction would mask a very large redistribution of wealth–and not the kind Republicans always accuse Democrats of trying. The tax cuts, which include reductions in the top rate, would overwhelmingly benefit the rich. The spending cuts, which include a huge reduction in Medicaid spending, would primarily affect the poor.

So calling the House Republican plan a deficit reduction scheme is a very misleading description of its likely effect for the first decade. You're better off calling it a regressive redistribution plan that happens, as a side effect, to reduce deficits by a small amount. Or you can just call it "flimflam," like Paul Krugman did.
And, of course, that's what has always been the goal:  to repeal the New Deal, and transfer to the kind of folks funding Greedhead Freedom Works all the wealth thus no longer wasted on the undeserving poor, the middle class, and, hell, just about everybody.
So: our job is to show up, and shout — in person, in letters to the editor, and in communication to our representatives, relevant committee chairs and the White House:  no tax cuts in any deal.  Tax reform as a 1-1 or better fix for the deficit reduction to which we are now, sadly and prematurely, committee;  and touch neither Medicare/Medicaid nor Social Security.
We need to say it over and over again:  cost controls as part of a Medicare reform package are fine (as Krugman himself argued for in the first round of Ryan nonsense).  Amazingly, that's just what happens to be one of the major ideas within the one truly serious policy plan out there on this subject, the health care reform package already passed.  It's why IPAB exists, for one thing, and it's why, as David Leonhardt pointed out, President Obama and his allies constructed a health care approach that turns on taxation of the rich to cover the cost of a program vital to the middle class and the poor.**
I urge everyone who has raced to conclude that Obama is no better than the GOP alternatives to go back to that Leonhardt piece and remember why that's simply bullsh*t.
Obama, for all his errors and his damnably frustrating inability to make the bully pulpit ring, believes in the New Deal.  He grasps the importance of economic equity not simply as a matter of justice, but as a hard pragmatic necessity if we are to create a sustainably wealthy society.  He has defended the importance of government and governance in the maintenance of truly civil society.  Your modern GOP does not accept any of that.
I remember trying and failing to talk Naderite friends out of their "the two parties are the same" nonsense in 2000.  We cannot survive doing that to ourselves in 2012.  And, just to get started, this summer we've got to shout down those who shout to sell out our parents, our children, our communities and ourselves to fund the mansions of the rootless rich.
*except for the truly credulous.
**BTW — one of the best pieces of media news of the last several years is that Leonhardt will take over the Washington bureau of The New York Times as of this fall.  He's in the Village but not of it, and if he leads the Washington coverage of the Times as well as he's performed on his own economic beat, that's a very good thing.
Image Ernst Ludwig Kirchner, Schlemihls [A Loser] in the loneliness of the room, before 1938