Apparently while I was winning twitter and playing warcrack there was a thunderstorm, and I forgot about someone: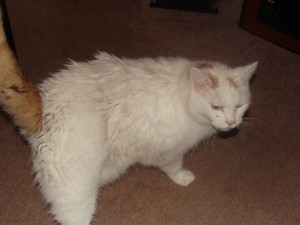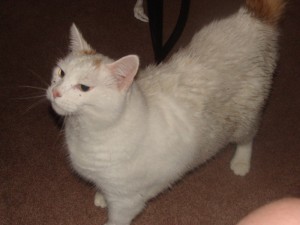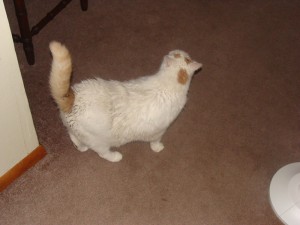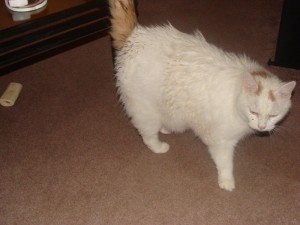 He is covered from head to toe in filth, soaking wet, chirping up a storm. I can't decide whether to keep saying "Where have you been Tunch" in a fake concerned voice or to towel him off.
Tonight may be the night he cuts me good. But I can't stop laughing.