Mixer came today, and I am waiting for my dough to rise before I bake my first official loaves of bread made from scratch. I'm kind of excited. I've always wanted to teach myself how to bake, but was intimidated by it all. I'll post pictures when it is done, but I modified this recipe.
*** Update ***
It is now out of the oven and cooling: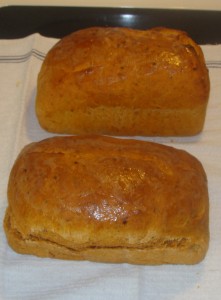 I think they look pretty good for a first attempt at baking.