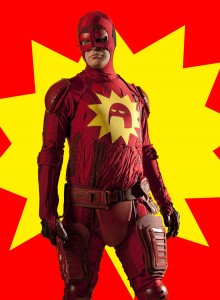 Am I the only one who doesn't give a shit about the deliberations of the Super Committee? If I were to gather a group of sociologists, psychologists, carnival barkers and infomercial producers, I'd be hard pressed to create a better distraction for the DC media, and every one of those clowns is guaranteed to file a story or two a week about the pointless deliberations of this almost certainly deadlocked group.
First, there's the picking of the committee members, which can be hashed over for weeks. Baucus clearly shows that Reid is a sell-out and/or serious about the process. Is Hensarling a big enough bone for the teatards to gnaw on? Then there's the seating of the committee and first meetings. Look! It's totally new and all made-up! The opportunity for stories of petty conflict and minor personality quirks abound. Was Patty Murray given proper hearing as the only vagina owner in the bunch? Xavier Becerra sure has a funny name — will he need an interpreter, and are his papers in order?
Finally, there's the second helping of diarrhea on toast that's going to dribble out of this group. My guess is that they'll end up with something rather than nothing, but that something will simply piss off Democrats and teatards. Good news for conservatives — it will probably satisfy the ghost of Ronald Reagan: heavy on cuts, light on "tax reform".
What really galls me is the faux seriousness of the coverage that accompanies the essential absurdity of the whole enterprise. The leadership can't make a deal, so they decide to create a pretend mini-Congress and appoint some of their lesser colleagues to make-believe negotiate for a few months. The whole thing deserves a laugh, not months of breathless anticipation.