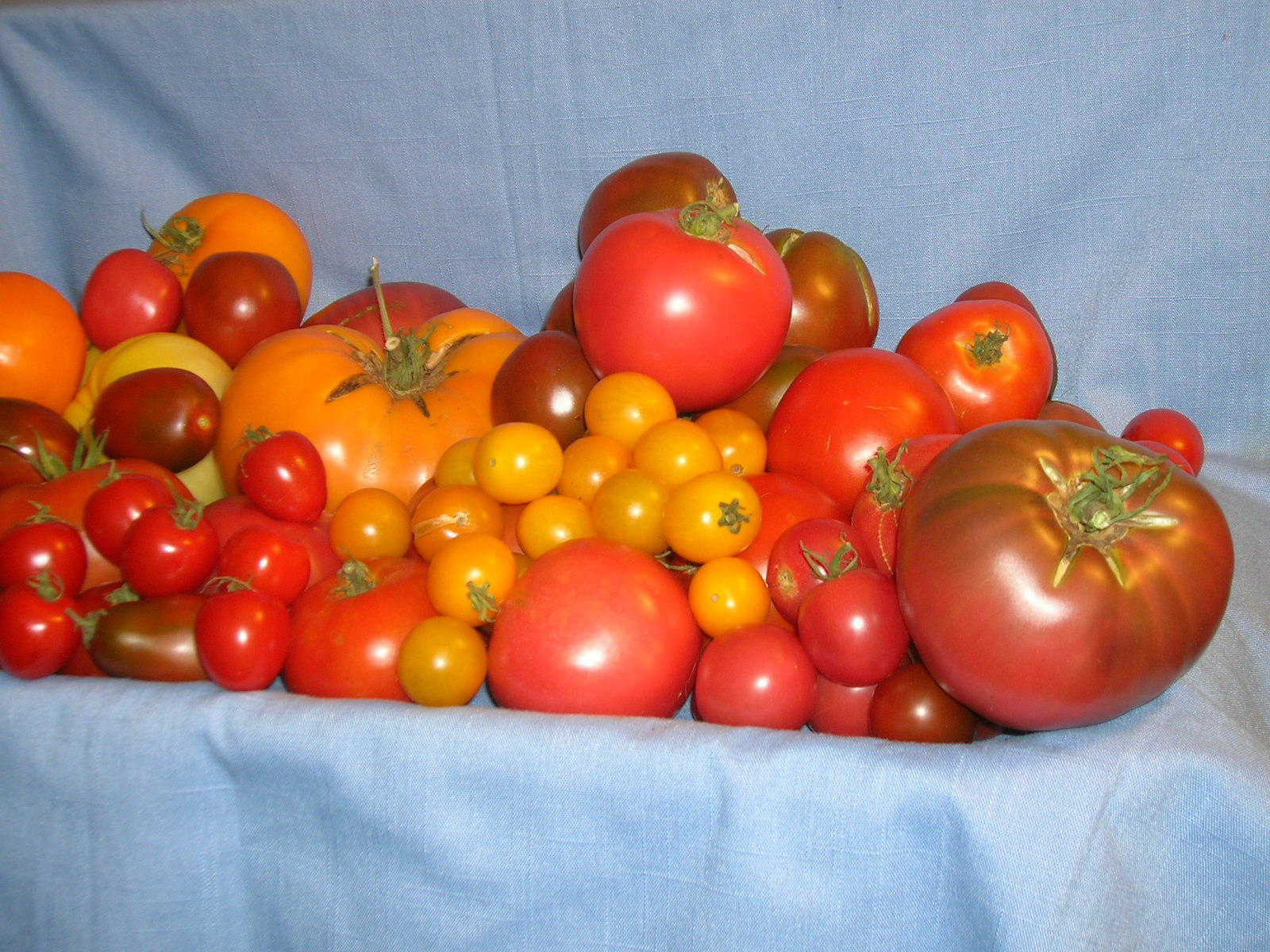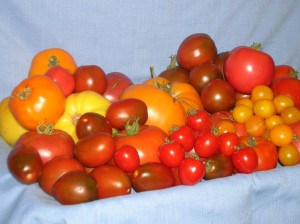 (Yeah, but if I'd posted this any sooner, I was afraid of being found strangled with an ipod cord.)
Since nobody sent any pics this week, you're stuck with mine. Roughly top-to-bottom, left-to-right: Persimmon, Stupice, Great White, Ramapo, Black Plum, Black Prince, Kellogg's Breakfast, Tomatoberry, Japanese Black Trifele, Sara Black, Golden Sweet Plum, Rose, Sweet Treat, Black Pearl, Carbon, and Juliet.
What's going on in your garden, this week?
Or just in your neighborhood?