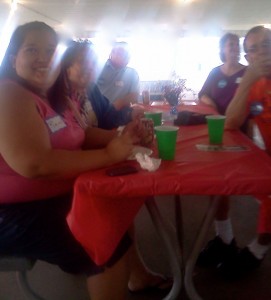 Liberal elites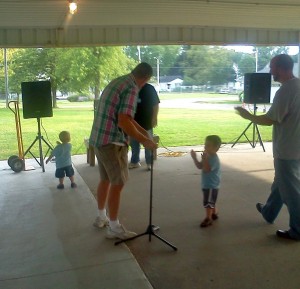 Mandatory bully pulpit training for our youth
We had a rally to repeal SB 5 last night. SB5 is now Issue 2 on the ballot. That's the union-busting law Governor Kasich maneuvered through the Ohio statehouse.
First we set a date and find a location. This time, we reserved a covered picnic area at the county fairgrounds. We have an email list of about 60 people. I email those 60 people with the invitation. I don't find email to be particularly effective for turning people out here, so I then send those 60 an invitation in the mail. I then add about 40 others who are on one list or another. They don't have internet access or don't use a computer at all. I send them an invitation too.
At this point, I have a dispute with the local Democrats. They always insist we purchase space in the local newspaper to run an ad for any event. I object to this, because the local newspaper runs what are essentially ads for GOP and Tea Party events for free. This past year the newspaper ran a front-page announcement of an upcoming Tea Party event as news. I've been around and around with this newspaper, and I have just given up. The last time I spoke with any of them was November of 2010, where I argued that in the interest of good government alone they should offer us comparable coverage, because every single elected individual at the county level is a Republican and 90% of them run unopposed. A competition based argument, one I thought might appeal to a blatantly conservative newspaper. No dice.
Shortly after I start this fight, I give in and we buy the ad but I do complain about it a lot. I think I'm making progress. Wearing them down. Any year now, I'll prevail.
We like to have a meal at these things, so we then plan that. This year, we had brats and hotdogs and potluck sides. We have a local Democrat who is a DJ, so he sets his outfit up: music and a microphone. He donates this service. I then find a speaker. This year I invited a We Are Ohio rep and he attended.
We ask for a free will donation to cover costs, and people are always generous. A good turn out is 50%, and we hit that this time, because about 50 people showed up. They all ate and drank and listened to the speakers and the music.