Andrew Solomon has a brief piece up at The New Yorker  that captures some of the spectrum of uncertainty surrounding everything about what's going on in Libya just now.
I'm not going to weigh in on the specifics of Solomon's piece right now — both day job demands and my own ignorance make it advisable to shut up and learn.
But I want to offer one thought to the broader issue of when or whether to intervene militarily that's exercised this crowd over the last couple of days.
We've seen a few alternatives in the discussion to date, I think:  intervene never — i.e., wait for the threat to become direct and imminent, and then fight.  (WW II, e.g., perhaps Afghanistan in 2002).  Intervene opportunistically as conflicts emerge that meet some set of criteria for US action (Kosovo, Libya, Iraq 1).  Intervene preemptively (Iraq 2).  (Please note — this isn't exhaustive as a description of what people here or elsewhere have been talking about.  It's just my quick attempt to capture something of the argument.)
I've mostly been an imminent or delivered threat kind of guy — that was my reaction to Iraq 2, certainly:  our national interests there were much narrower than anything that can be met by the actual case available to justify Iraq 2, or the Lebanon follies of St. Ronaldus and so on.
But at the same time I do think it is valid to say what seems to me to be obvious:  that the particulars of each proposed use of US military power matter.  IOW:  there are (to me) reasons to try and figure out whether or not to use US power in a specific situation that trump the general (and quite often valid) argument that the only thing worse than a failed intervention is a successful one that provides the precedent for more failures in the future.  We have a long experience of the consequences of great-power-client wars in the middle of the European continent; hence the Kosovo intervention seemed to me much more defensible than, say, Grenada.
In Libya this time, we were not engaged in the projection of US power to effect a regime change at our own direction and timing.  Rather, in the midst of a Middle East-wide political shift, we provided support, but not the sharp end of combat power (i.e. infantry) to one side in a home-grown conflict.  That carries its own dangers, of course.  But the distinction between that and an Ahmed Chalabi option is, I think obvious.
Still, the Solomon piece linked above, like John's posts as indexed here highlight the uncertainties and absurdities of this particular attempt to affect the course of an internal civil uprising.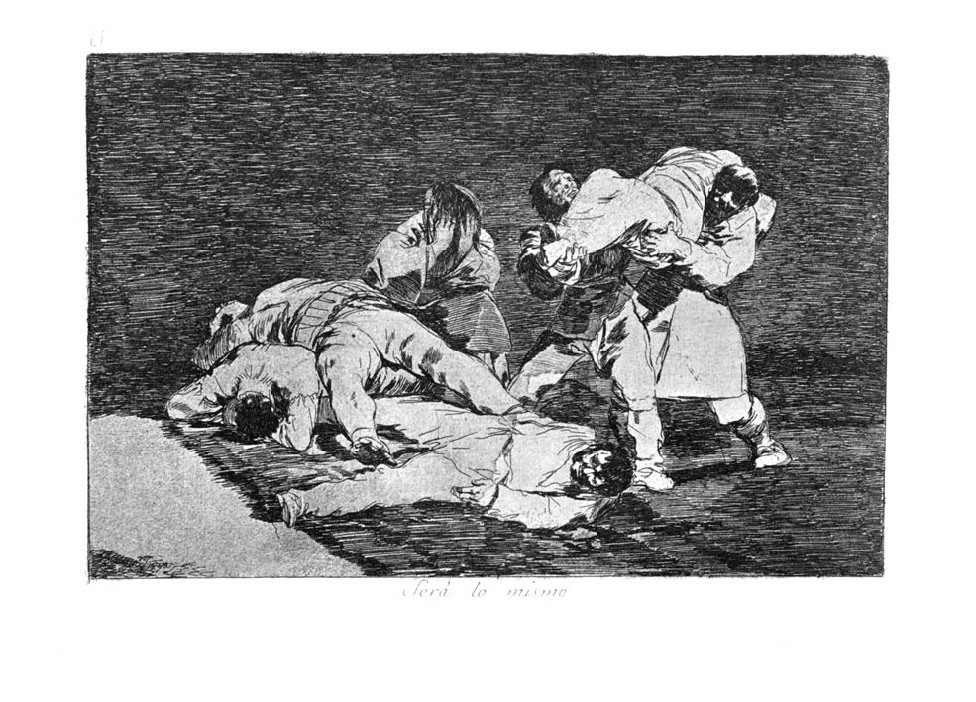 I agree with much of what John argued, btw, not all, but a lot of it.  One caveat, though not really a disagreement:  I perhaps cut Obama more slack than I should on the non-combat stuff, if only because the relentlessness of GOP opposition to anything this President does may finally have led the administration to conclude that they can't trust the Republican caucus not to sabotage US interests if doing so would weaken Obama.  (See, e.g., this latest play by "patriots" like McCain and Graham.)
Perhaps that's just weak sauce — and there is no doubt in my mind that Orwellian games on the definition of combat don't serve us well in the long run.  But I do think that the GOP attempt to poison any attempt at governance shares with the Obama administration the blame for the long term damage we face.  Factio Grandaeva Delenda Est and all that.
But the larger point is that if there is ever a case for the use of deadly force other than in response to a direct attack on US soil and/or citizens, then the Obama administration has laid out a fairly clear template in Libya:  reactive rather than pre-emptive; little or no exposure of US lives in others' conflicts;* within an international context; and hopefully, in the context of military and post-conflict planning that suggests a path to an outcome consonant with both human rights/values and actual, definable US interests.
You can still make bad choices using that template — and John and others are absolutely right in arguing that we don't know yet, and won't for a long time, whether we got this one right.  But as a starting point, I vastly prefer this reality based approach to that of the so-called Bush doctrine.
OK. That's probably enough waffling for one post.  Over to y'all.
*In my last post on this subject several commenters noted that I did not reference Libyan deaths and other losses in the conflict.  That's true.  That post was about domestic politics; this is on ways to think about the use of US power.  Clearly the Libyans have paid an enormous price for the end of the Qaddafi regime.  They are the ones to judge whether that price is acceptable — and family by family, it won't be — at least not for some, perhaps many.  I recognize the losses, and regret them — sending sympathy to those touched directly by them.  But I'm not going to presume to tell any one there, and certainly not the sum of the Libyan people, whether their choices in this conflict were worthwhile.
Image:  Francisco de Goya, Los Desatres de la Guerra, Plate 21: Será lo mismo. (It will be the same.) c. 1810.