The New York Times just published this graphic.
To gloss it here, it documents what we have spent — in money — to respond to the attacks of 9/11.
Here's what it comes to:
The cost to al Qaeda of staging the 9/11 attacks?
About half a million dollars.
Cost to the United States incurred as a direct result of the damage done in the attacks and the immediate economic impact?
$178 billion.
Cost to the United States to implement the Homeland Security state?
$589 billion.
Cost of the wars fought in the wake of the attacks, current and to come?
$2.5 trillion.  With a "t."
That would be roughly the size of the deficit reduction package agreed in the debt limit hostage crisis negotiation this summer.
The total federal debt?
Approximately $14.7 trillion.
The accumulated price in dollars of of 9/11 is in excess of one fifth of that total.  The price in lives lost and damaged?  I can't even begin to count.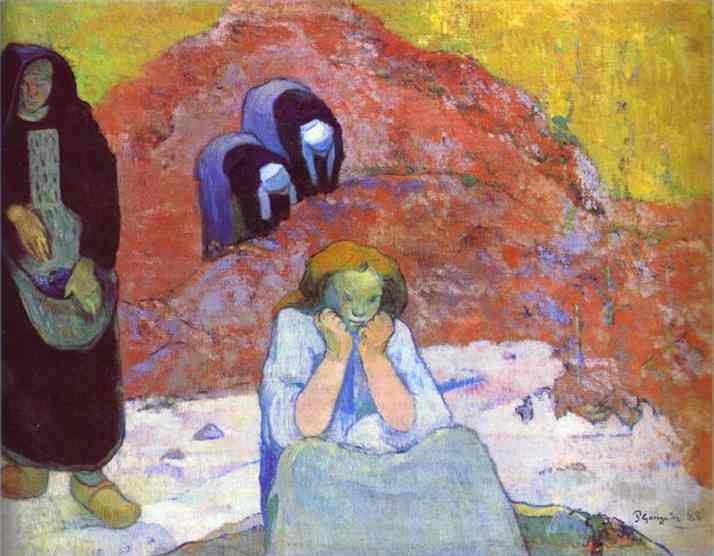 The first blow in the conflicts  that began on 9/11 were struck upon the United States by hostile antagonists.  Criminal thugs.
Those that followed?  Self inflicted and ongoing.
I'm not going to belabor the politics at this moment — I think the inferences are obvious, and for a day or so, I'd rather devote memory and feeling for the human consequences of what has transpired over this last decade.  Uncharacteristically, I'm just going to shut up here.
Image:  Paul Gauguin, Vendanges à Arles, or Misères humaines, 1888