I was going to go medieval on David Brooks, but thank FSM, John got there first (and to the relief of everyone, I'm sure, at about 1/10th the length it would have taken me to vent my spleen on that embarassment to my craft).
So, instead, I get to focus on more charming news, like now we're supposed to bow in awe at a yield of 250 lbs of honey from the White House hive.  And yeah, it's pretty cool that they're drinking homebrew at 1600 Pennsylvania Ave.
But folks, I can top that.
When we bought the house we now live in a couple of years ago, one of the unexpected bits of home repair that followed became necessary when we discovered this: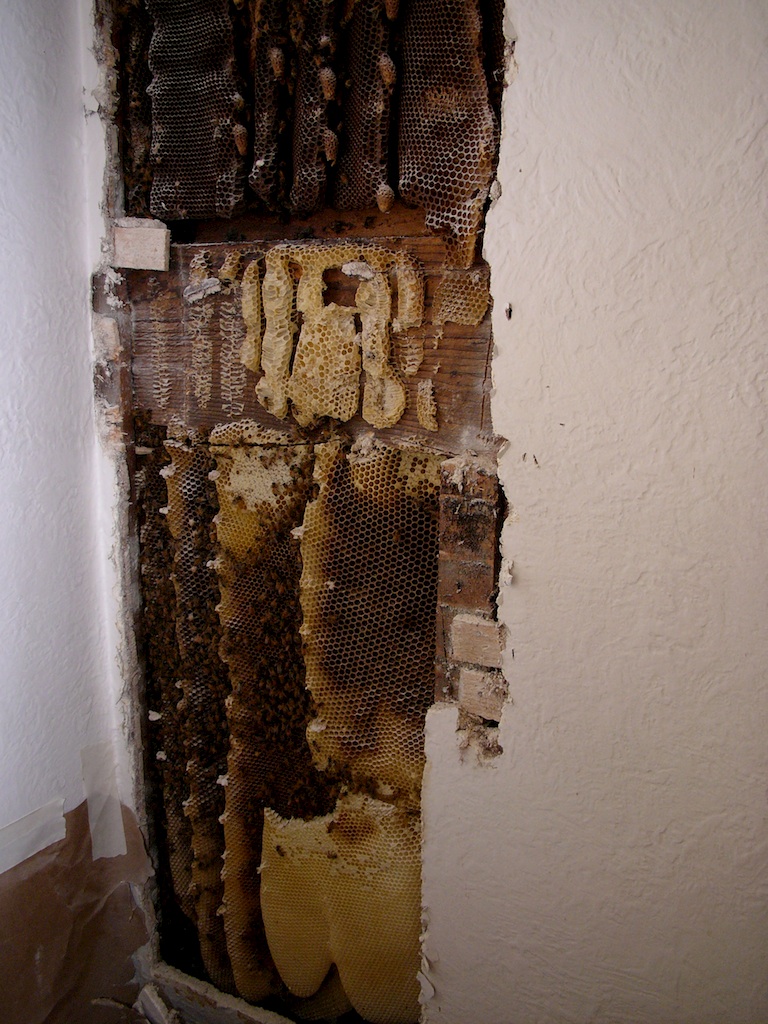 That's five feet of  hive, folks, inside an interior wall in my house, home to from 40-70,000 bees.
When the nice man came to remove our co-tenants…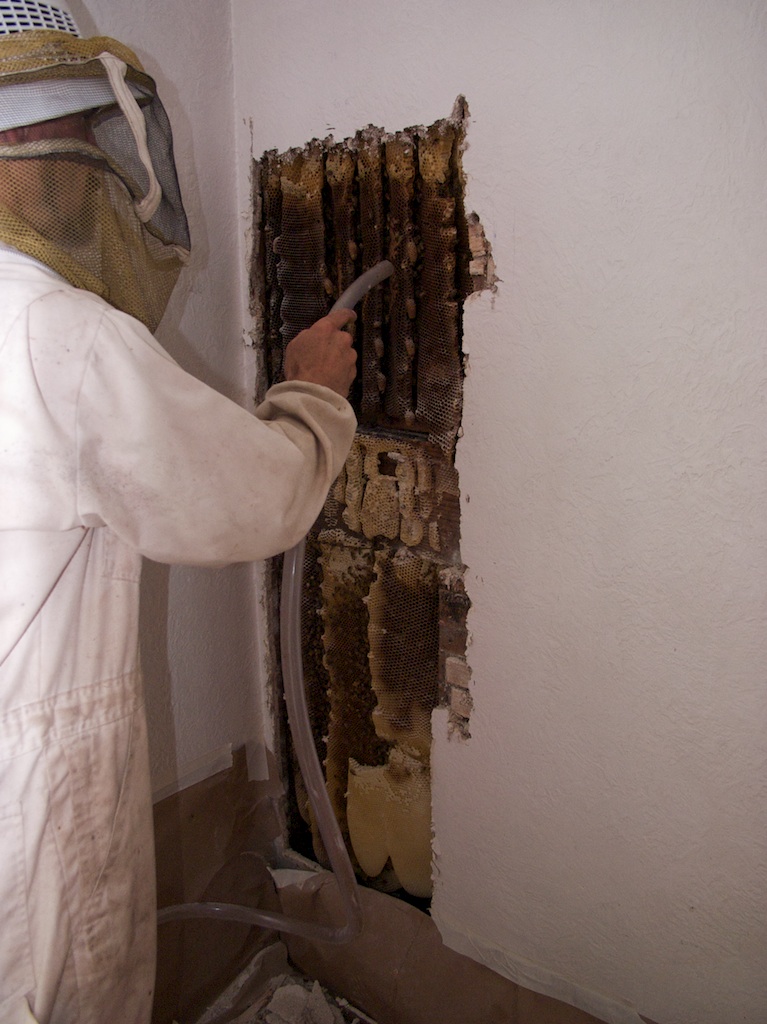 …we found plenty of action, and plenty of comb: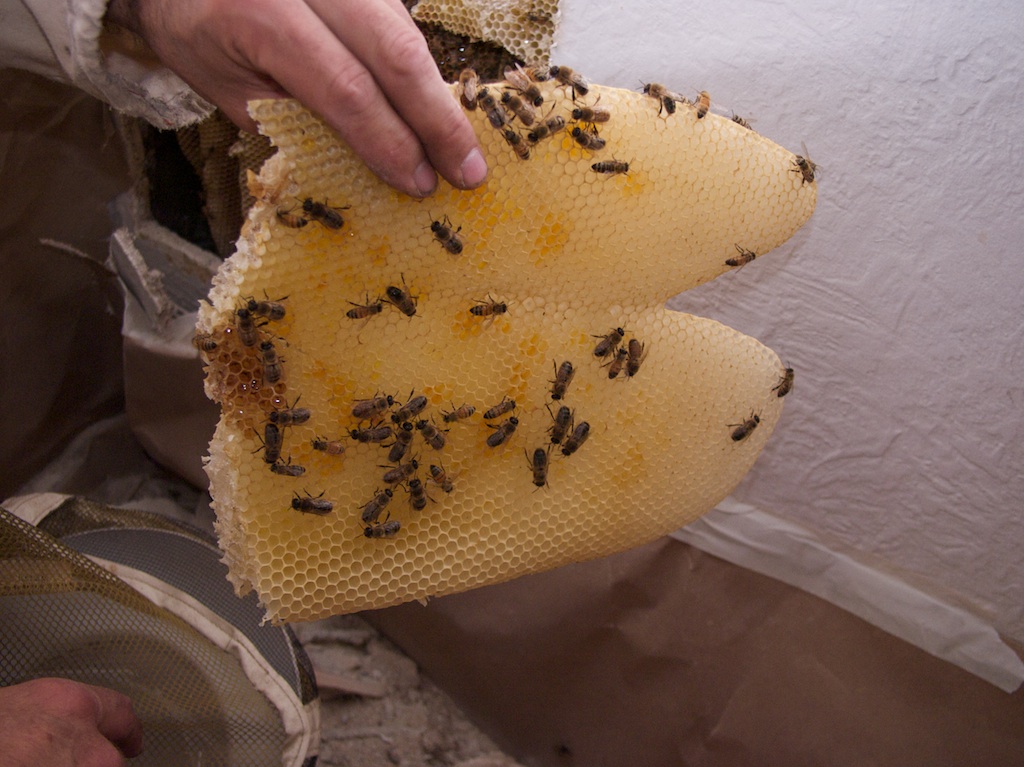 But at least I can say, alone of everyone on my block, I've eaten honey out of my own wall.  Tasted fine too, less sweet than store-bought, with almost a spicy edge.  Cuvée Boston, perhaps.
So, Balloon Juicers, consider this a challenge (one I'm sure will be met): top this for a home improvement/home disaster story…or anything else your openly threading minds may desire.