My tomato thief. Yes, poor old Clemmie. Funny, the older she got, the more fond she became of them. But would always try to hide her munching. In this photo I'd caught her in the act but she's walking away like 'Who me? No, no, nothing to see here." While the half-eaten green tomato lies on the ground in the upper right corner.
***********
The bowl contains our first tomatoes, a handful of the many tomatillos we got this week (they're like gold in the Seattle area) and cucumbers and some tiny sweet peppers.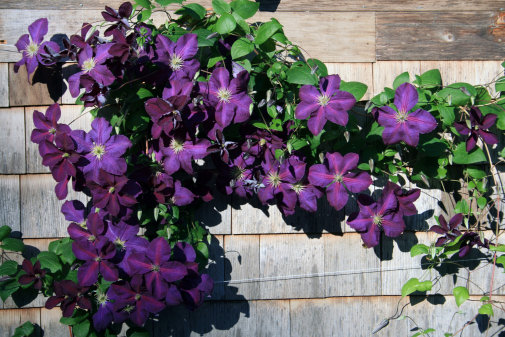 The clematis is growing on a shed at the back of the property and is just about done. I took the photo last month.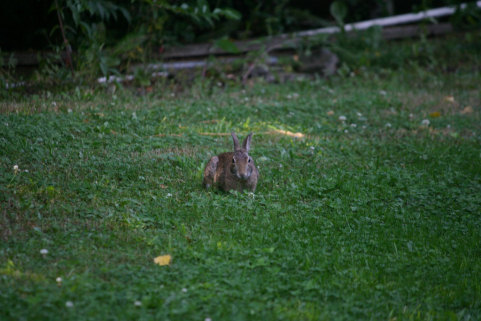 The rabbit lives in the garden and doesn't bother anything other that the leaves on the liatris plants. She seems to be content with eating the red clover around the edges of the property and in the back driveway.
***********
It's finally cool enough here (mid-60s) that I should be able to browbeat the Spousal Unit into helping with some pruning chores I'm not quite tall and/or strong enough to handle on my own.
What's on everyone's agenda for an early-Fall Sunday?