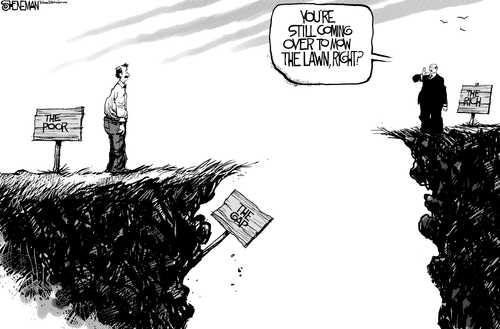 (Drew Sheneman via GoComics.com)
__
Stolen from the comments, great bumper sticker:
Bipartisanship — I'll hug your elephant, as soon as you kiss my ass
ETA: Commentor Omnes Omnibus claims gets his hard-won, well-deserved credit for the sighting. Commentor & locker-room historian Ronzoni Rigatoni says the originals dates back to at least 1952.
Apart from class warfare, what's on the agenda for this evening?