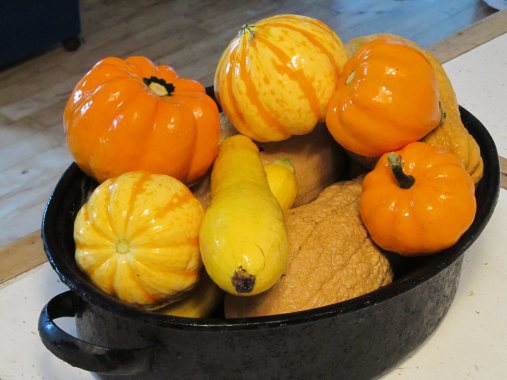 From commentor Munira:
Here are some garden pictures from southern Quebec. It was a fantastic garden year here – plenty of heat and plenty of rain. I have a huge vegetable/fruit garden and everything did either spectacularly well or pretty well except the cauliflower, which until today had not produced one single head. This morning I finally saw two little ones. I've been busy harvesting and taking pictures of all the beautiful veggies. Here are a couple of my favorites (from an esthetic point of view) – butternut, acorn and yellow straight necked squash…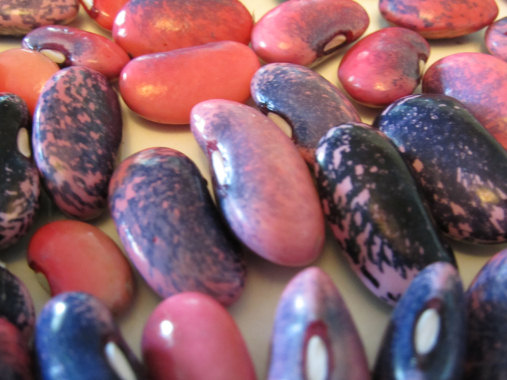 … and scarlet runner beans (shelled)…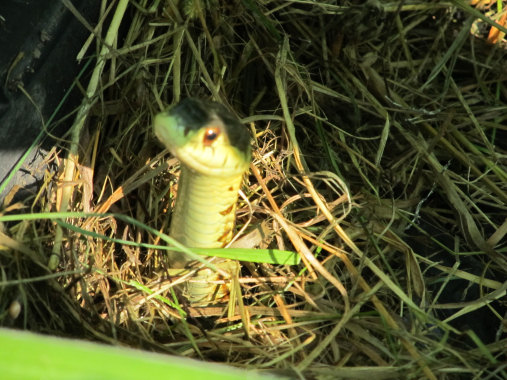 … plus a picture of a little snake who popped his head up through the mulch around a squash plant while I was weeding. We had a quite a conversation (I did most of the talking).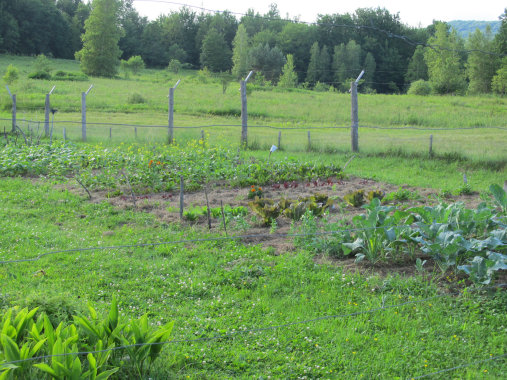 I've also included a picture of the garden earlier in the summer so you can see my elaborate electric fence, which keeps out the deer and raccoons and seems to at least discourage the groundhogs.
***********
What's on the agenda for this first autumn Sunday?