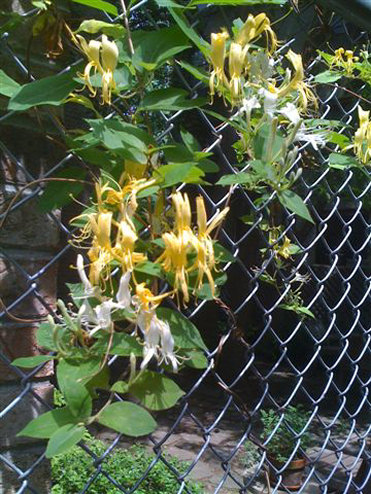 Some more photos from commentor Carbon Dated, in Manhattan's East Village:
Honeysuckle. This gorgeous bloom is one of many flowering plants that find their way into the garden without human intervention.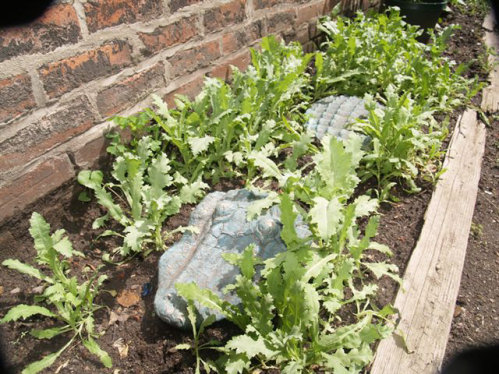 The alligator's name is Nixon. ('I am not a croc.') The plants are the young poppies; this pic taken in late May…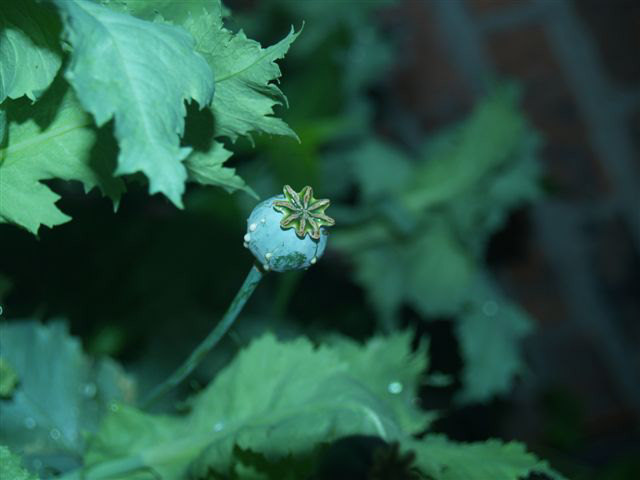 … the other, milky one taken in early September. Yes I did.
***********
Still suffering under a dank grey pollen-laden mizzle here north of Boston, which means I haven't had the heart to go out and deal with the last of the tomato vines yet. If I pull down the dead & blighted vines, I can probably eke another week or two out of the full-sized plants, and some years the last of the cherry tomatoes have produced into early November. Probably too late to salvage the basil plants, but I need to remember to check on the impulse-purchase oregano I tucked in with them…
What's it look like in your gardens, on this Sunday morning?