I know I like to pretend that Tunch is some mean, bossy, wild, crazy overlord, but he's just too sweet to even pretend anymore: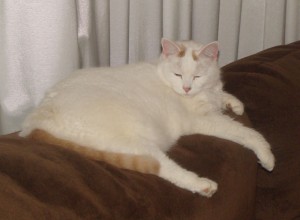 And now I go in for the belly rub, and look what he does: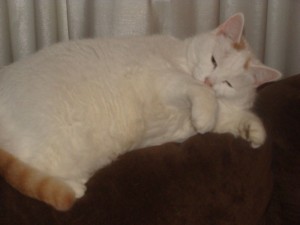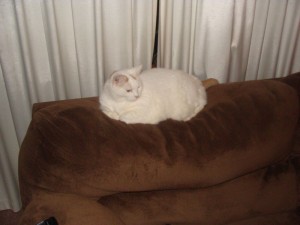 He was actually being so cute I broke out the Tunch Cam, which has been dormant since we took away his futon a year and a half ago. Check out this purring action:
That's the machine gun like purring that puts me to sleep every night as he crashes right next to my pillow. I swear you can hear it from another room.
A hoax has been perpetrated. Tunch is as big a softie as his owner.