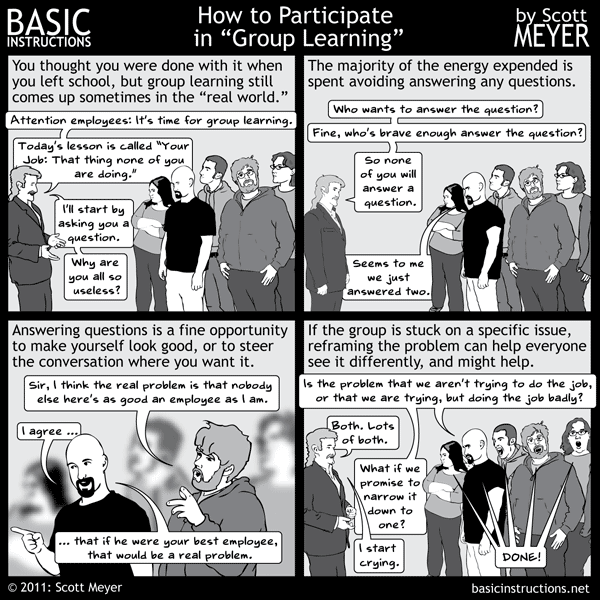 (Scott Meyer's website)
__
From the NYTimes review of a new book on "the pathological altruist":
… Because a certain degree of selfless behavior is essential to the smooth performance of any human group, selflessness run amok can crop up in political contexts. It fosters the exhilarating sensation of righteous indignation, the belief in the purity of your team and your cause and the perfidiousness of all competing teams and causes.
__
David Brin, a physicist and science fiction writer, argues in one chapter that sanctimony can be as physically addictive as any recreational drug, and as destabilizing. "A relentless addiction to indignation may be one of the chief drivers of obstinate dogmatism," he writes. "It may be the ultimate propellant behind the current 'culture war.' " Not to mention an epidemic of blogorrhea, newspaper-induced hypertension and the use of a hot, steeped beverage as one's political mascot…
So… what's on today's group learning indignity agenda?