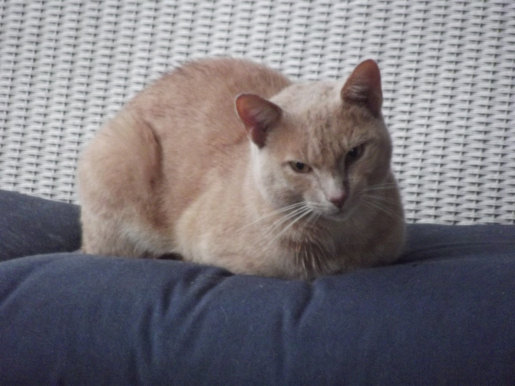 From commentor Tony S:
I have a cat situation I need to deal with… a beautiful Tiger Tomcat has taken up residence on our front porch.
__
We'd love to take him in, but we have four dogs. One tolerate cats, one sees them as potential appetizers, one loves to stand and woof at them for hours once he's treed them, and one sees them as a great opportunity to do some sprint runs.
__
Here are some images of the feline we're calling "Tiger Tom."
__
We know the animal control officer and will be calling him, but we'd rather not send the kitty to prison or death simply because he's squatting on our porch.
If anybody in the Peekskill can help 'Tiger Tom', please email me at [email protected] (or click on my name near the top of the right-hand column), and I can forward contact information between you and Tony.