Tell me something I don't understand: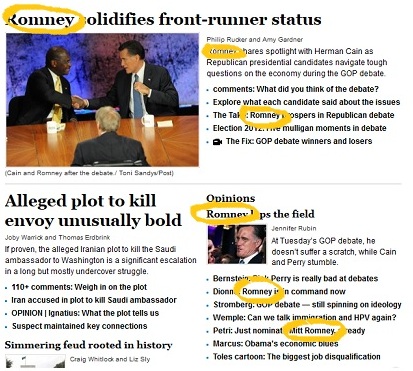 A new Public Policy Polling survey finds Herman Cain leading Mitt Romney in the GOP presidential race nationally, 30% to 22%, with Newt Gingrich at 15% and Rick Perry at 14%.
Truthfully, I can't blame the Village for not taking Cain seriously, given that his chief economist is a financial adviser. But at some point, the fact that any non-Romney candidate who makes it through a week without publicly drooling on him or herself overtakes Romney in the polls has to put a damper on the feeling of Mittmentum, no?