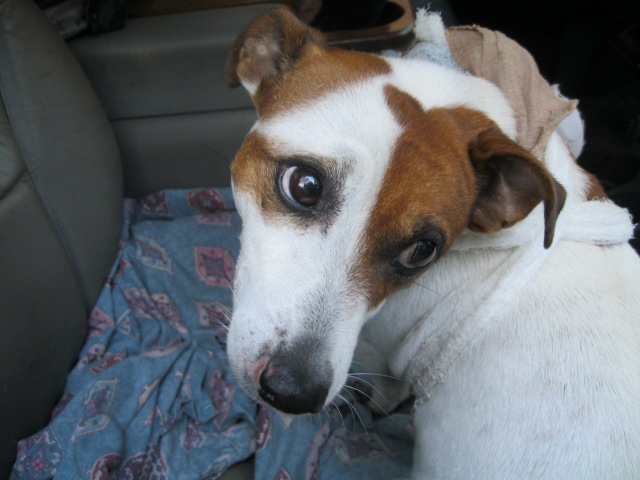 __
Update from Evelyn Bridges (Charlies Angels Animal Rescue) about the subject of yesterday's Emergency Pet Bleg:
Thank you so very much… Donations are coming in like crazy since yesterday afternoon.
__
I called Mr. Buchanan, Penny's owner, this morning to let him know that we had enough money donated by Balloon Juice followers to pay for Penny's surgery and more. He broke down in tears on the phone.
__
I have met Penny twice and took her some more pain medications today. She is scheduled for her surgery Wed, Oct. 19th, in the a.m. We scheduled it ASAP in hopes that we would have money to pay for it.. :)
__
Will keep you posted so you can post on blog for all to know.
__
We are also on Facebook.
Let me add my personal thanks to everyone else who chipped in. I'm not a naturally virtuous person, so when my soul is weighed in the balance, I hope that having helped saved a few pets' lives (and lightening the load for the people who love them) will count in my favor…