My wife came across this site today, and it gives GOP debate drinking games a delightful twist.
You get to pick the phrase or word that you think the ferociously predictable and repetitive Republican field will cudgel the most.  Then you pledge a sum you'll donate to the Obama re-election warchest for each time Mittster, Goodhair, Crazy Eyes, Pizza Guy or any of them eructate "obamacare" or "fence" or — my favorite — "class warfare.
Because our president is a prudent man, anxious to avoid putting Americans in any more danger than his opponents have already placed them, you can cap the amount you're willing to risk.  We're down for a maximum of $21 in $3 bets on the aforementioned class warfare.
Anyway, given that we are all brain-washed followers of the Dear Leader…the Kenyan Mooslim  Usurper … the Progressive Soshalist Dictator … the forty-fourth President of the United States, Barack Hussein Obama — I thought you might want to add a little flutter to the pleasure of your tipple of choice as tonight we watch those for whom this song was written.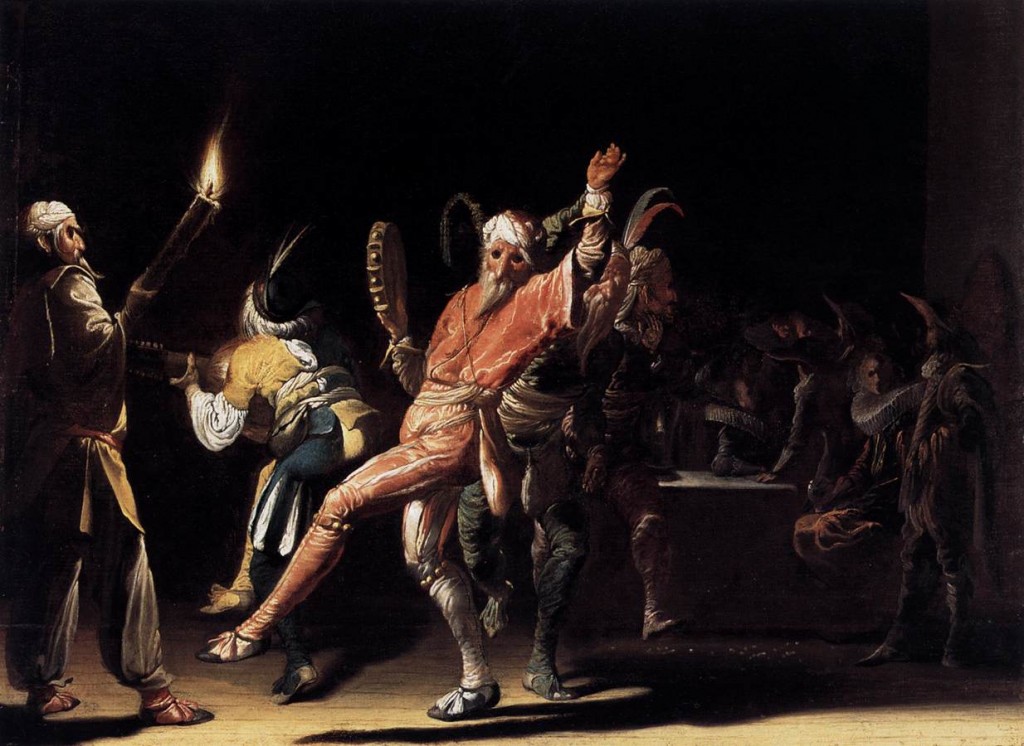 Image: Willem Cornelsz. Duyster, Carnival Clowns, c. 1620