Actually, I made myself a pre-dinner breakfast burrito (never go to eat Korean food when you're starving and on a limited budget), and Nate Dogg was giving me precious moment eyes: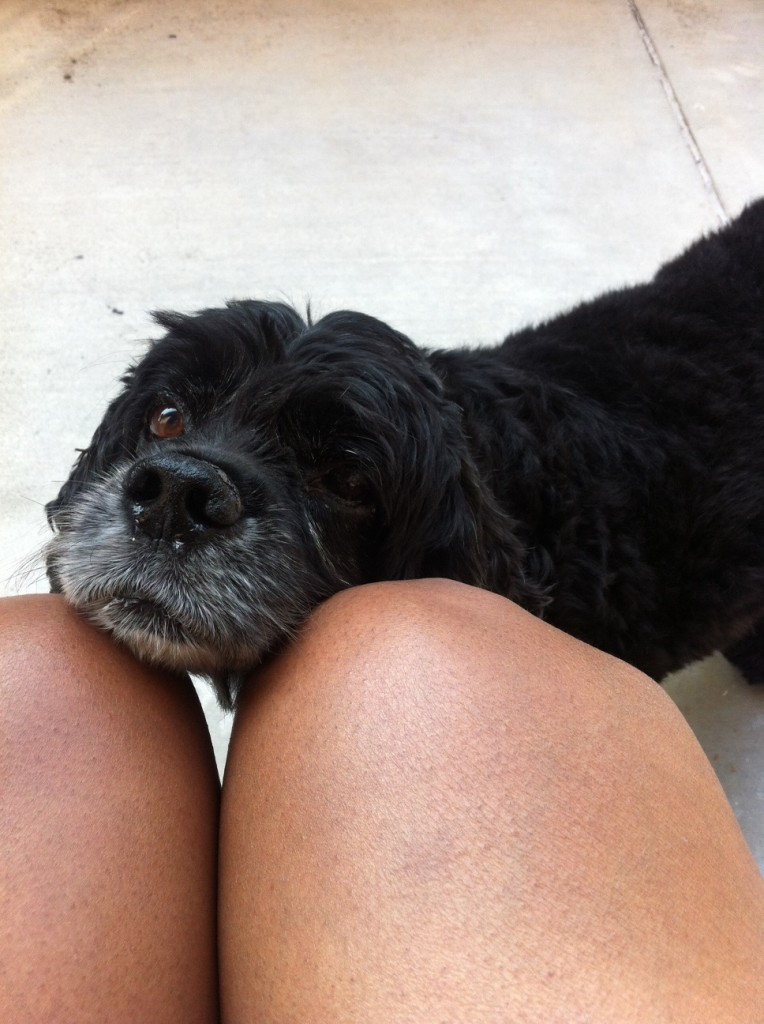 And since I had dropped a tortilla on the floor and didn't finish the eggs, I made him a little mini-doggie burrito (I never said I wasn't weird):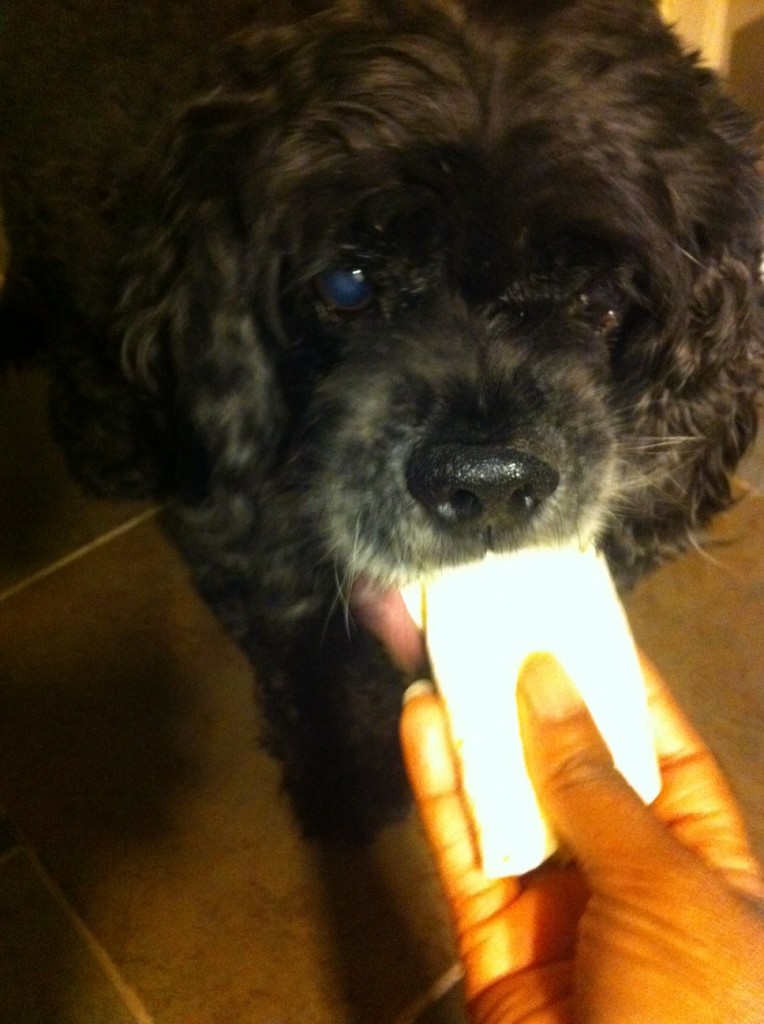 Yum: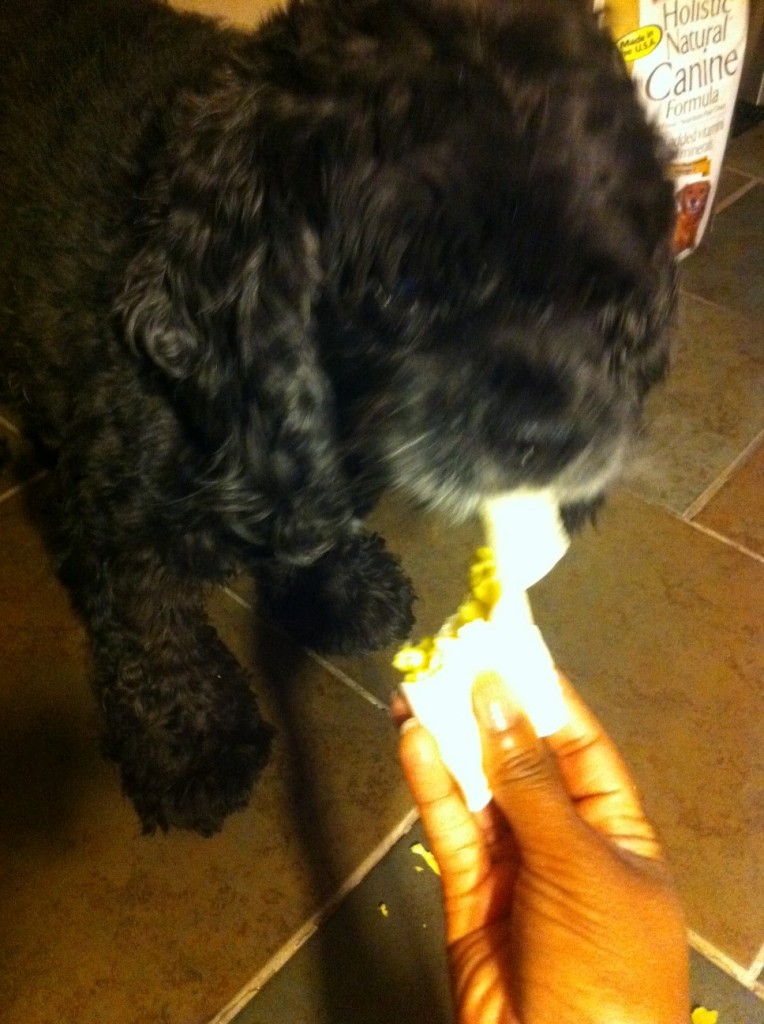 He won't eat the tomato though. Dogg has a knack for picking around vegetables. Sort of like I do: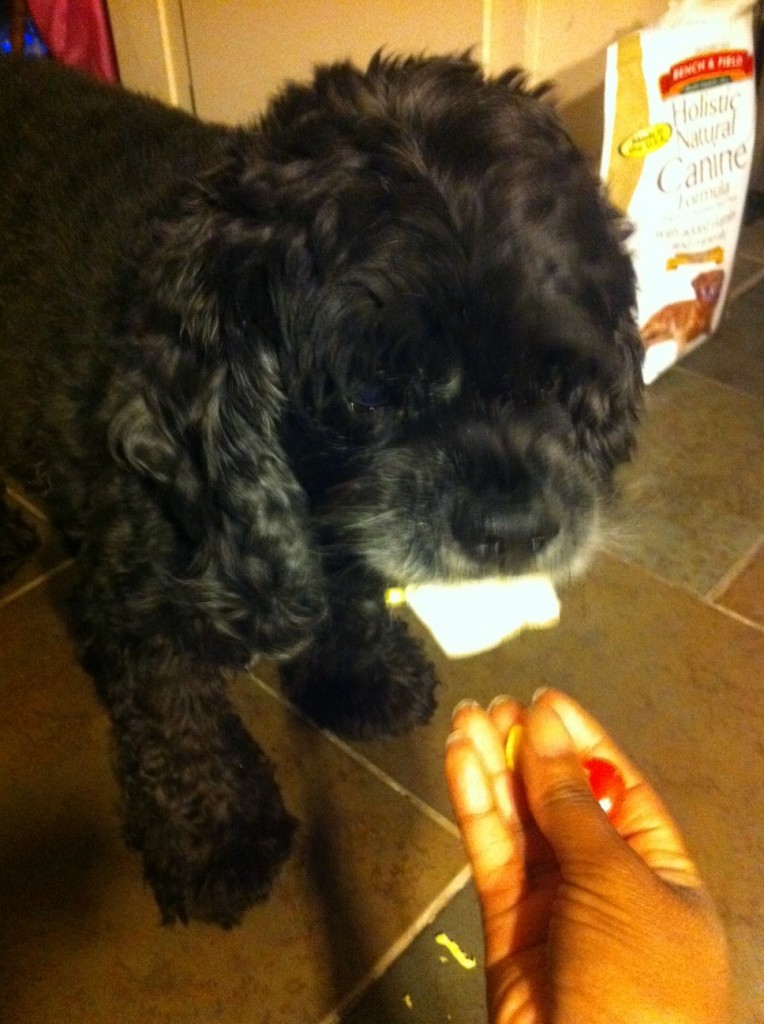 Oh, and here's a photo of what a meeting between Nate Dogg and Tunch might look like (I was catsitting for my friend — the Tunch-esque cat is Chairman Meow (we just call him "Chairman") and the grey kitty is Lychee):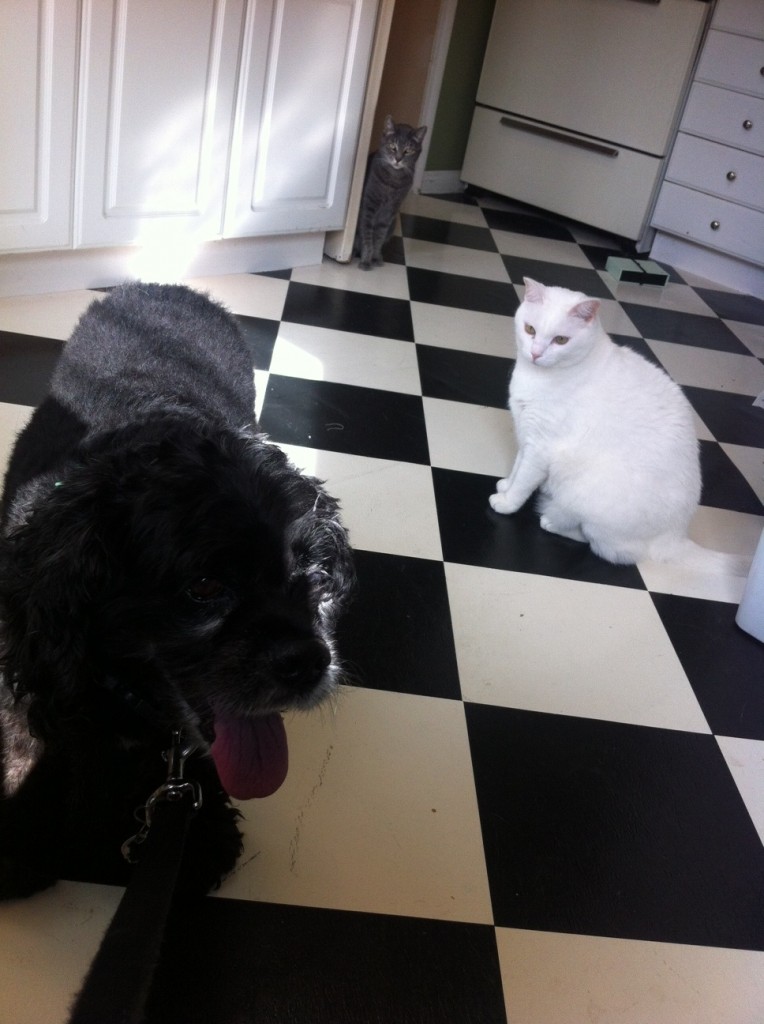 This photo is what I imagine a kitty version of The Shining might look like: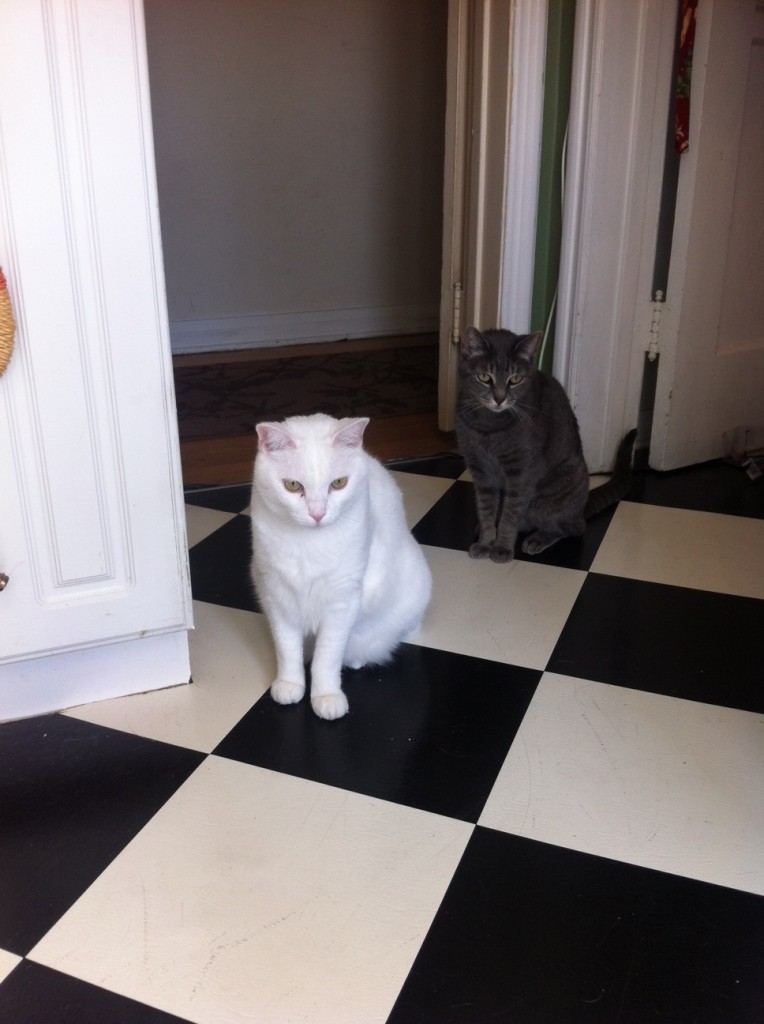 FIN.