Jumping on the CDC's Zombie-Apocalypse-Preparedness bandwagon, Planned Parenthood offer some very sage advice:
Let's face it: vampires can rack up a lot of sexual partners over the years. Your vampire might be the same age as you, or she or he might be thousands of years old. But no matter how old you are, if you're going to jump into bed with a vampire, you're going to need more than a clove of garlic to protect your health.
Check the link for the rest of the 411.  My favorite bit:
Vampires might be immortal, but you're not.
True, dat.
Remember — with vampires, you might be thinking of a night to remember, but for them, it's always fangs for the mammaries.
(Rimshot, please.)
Happy Hallowe'en, all. (And this should serve as an open thread, no?)
PS: really cool old NSFW in our prudish time pic below the jump.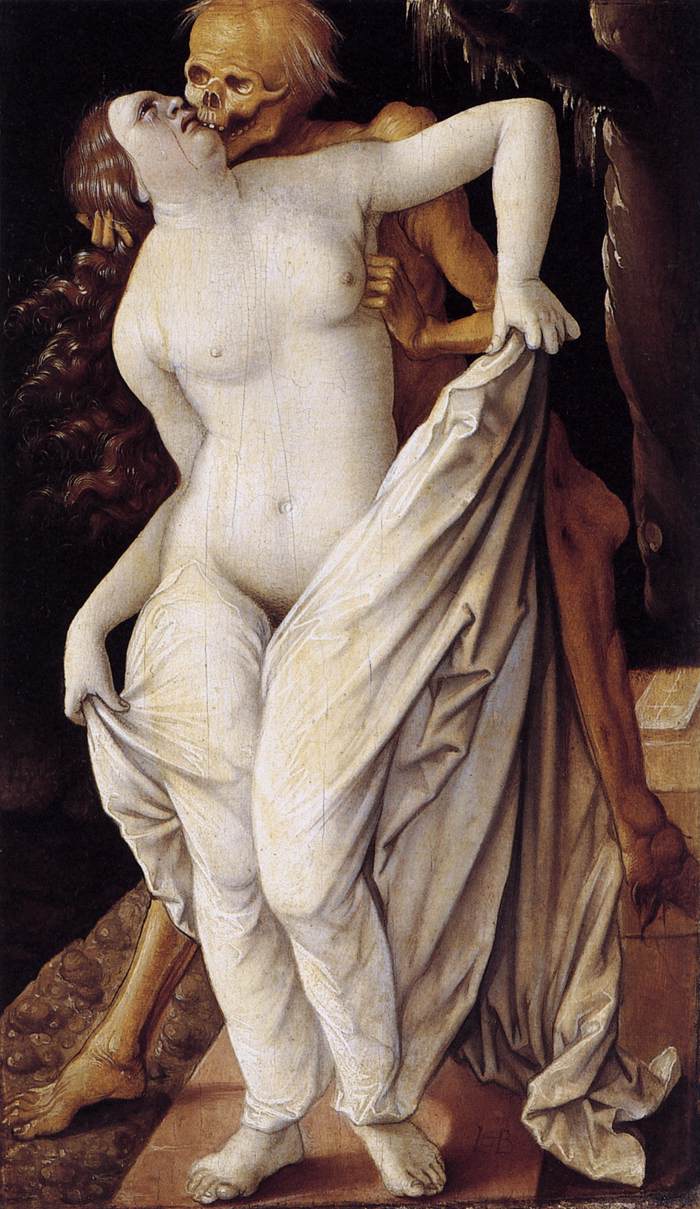 Hans Baldung, Death and the Maiden, 1518-1520