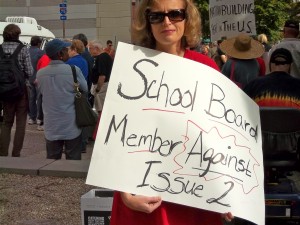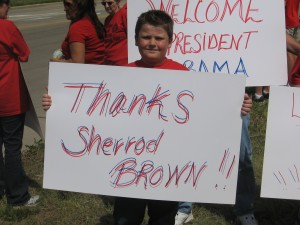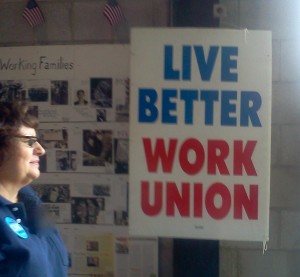 These are photos of public sector and private sector union members and others here in northwest Ohio who have worked really hard the last however many months to put a citizen veto of Issue Two on the ballot.
Issue Two is a ballot referendum on former Fox News personality John Kasich's union busting law, SB 5. Today, you want to Vote No On Two.
The idea sounded absolutely crazy to me when I went to their first meeting, and I never thought we'd get this far. It's been a pleasure following their lead and working with and for them. They earned this. They did all the work. Now all Democrats and allies like us have to do is turn out and vote.
I'm doing GOTV today, so if I call you be nice. On election day 2010, I was given a name and a number for an older lady who said she needed a ride to the polling place. I called her, and she told me she wasn't ready to vote just yet, so could I call her back later. I was so surprised that I agreed:"sure, when might be good for you?" That very funny request at 11 AM on election day turned out to be the highlight of the 2010 election for me. I believe this one may go a little better, but it won't if we don't vote.