Your liberal media at work again. Here's the picture from AP: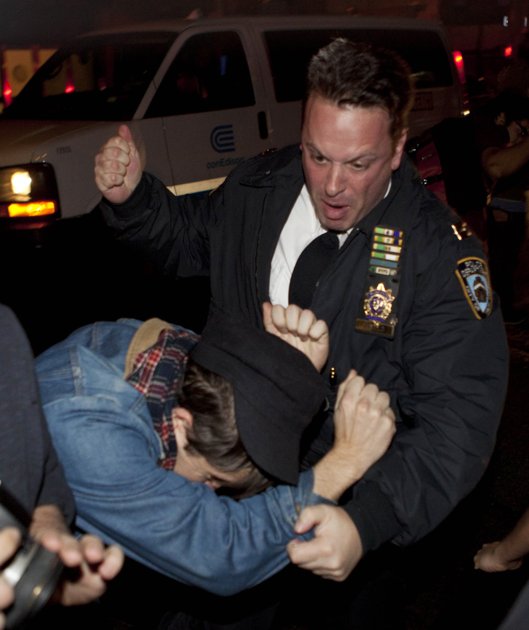 Here is the caption:
An Occupy Wall Street protestor draws contact from a police officer near Zuccotti Park after being ordered to leave the longtime encampment in New York, Tuesday, Nov. 15, 2011, in New York, after police ordered demonstrators to leave their encampment in Zuccotti Park. At about 1 a.m. Tuesday, police handed out notices from the park's owner, Brookfield Office Properties, and the city saying that the park had to be cleared because it had become…
Amadou Diallo wasn't shot! He just drew contact with a lot of police bullets!
The lengths our media will go to excuse and provide cover for a police state is kind of breathtaking. I guess the only thing left for this story is for Ron Fournier to write breathless love letters to the NYPD.