I've sworn off blogging until the day job relents — I'm  hoping for some time during the Century of the Anchovy.
But every now and then something comes along that is so fundamentally off — I'd say weird, but really, just plain messed up — that it cries out for both pity and scorn.  Given that this is the home to the 'tubes most beloved snarling mass of vitriolic vicious jackals, I'll settle for one out of two.
That something would be this story, now a couple of weeks old, that I just couldn't get out of my head:
Parents fearful of vaccinations are being warned by a federal prosecutor that making a deal with a stranger who promises to mail them lollipops licked by children with chickenpox isn't just a bad idea, it's against the law.
Uh, yeah.  Seriously, people, what's wrong with you?
According to the TV reports, parents have turned to a Facebook group called "Find a Pox Party in Your Area" to link up people looking to share the virus.

One of the Facebook postings from Wendy Werkit of Nashville offered a "fresh batch of pox in Nashville shipping of suckers, spit and Q-tips available tomorrow 50 dollars via PayPal."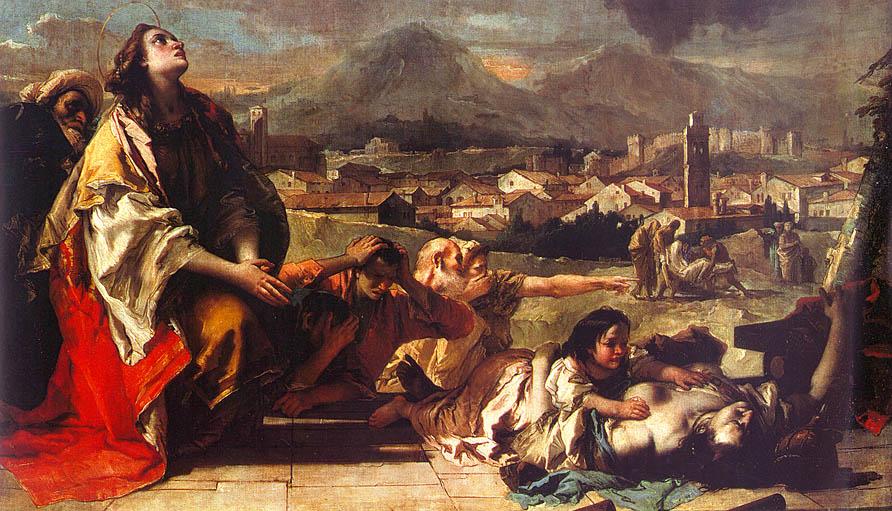 And of course, it gets worse:
Thomsen, the Vanderbilt physician, said he was even more concerned by a person in the KPHO report seeking items tainted with measles to avoid a school-required vaccination. Measles has a significant mortality rate, causes more complications and is very infectious compared with chickenpox, he said.
Now, I usually leave the anti-vax stuff to folks who know much more about it than I do — people like my MIT colleague Seth Mnookin, for one, and many others who've been fighting the good fight for a while.  But (a) I haven't seen much comment on this particular hurts-too-much-to-laugh-and-I'm-too-big-to-cry number and (b) this seems to me to be one more symptom of the larger problem that lies (to my mind) at the root of our political follies right now.
And that would be the issue that used to pass under the rubric of  scientific literacy.  Now, it seems, ignorance and/or uncertainty about how scientists think isn't the question; rather it's that science itself is no longer recognized as any kind of reliable source of knowledge.
That's no accident, of course.  The tyranny of facts undermines privilege, and so we've faced more than thirty years now of broad spectrum denialism — from Ronald Reagan's numbers-denying advocacy of SDI to the anti-smoking advocacy tobacco industry's deceit [per commenter Steeplejack @ 13] another MIT colleague, Phil Hilts, documented so devastatingly more than 15 years ago, to creationism and its many discontents and, perhaps most persistently, the sustained attack on climate science and scientists, framed crucially not as a search for error, but as one for the evidence of self-interest and corruption.
We know how this ends:   if the white-coated boffin is just a bankster with an impact score, then whatever he or she claims as real has no more force in the civic conversation than the views of some poor fool sending infections through the mails.  And from there, it's not nearly a big enough step to arrive at  the current GOP presidential field, and an electorate among whom a substantial fraction gets its take on the world from Bill "the tide comes in, it goes out" O'Reilly.
The only silver lining here is that according to the linked piece, mailed lollipops are a crap way to transmit chicken pox.  Other diseases, perhaps, but most likely actually getting this particular illness from somebody else's candy would take both heroic viral loads and a postal service of the sort not seen since Queen Victoria reigned over a London in which deliveries occurred as often as ten times a day.
Other than that, chalk this story up as one more sign that the American Century is over.
Update:  Just to be clear:  I'm not suggesting that the anti-vaccine bug is a unique property of the right; it's not.  I do argue that the anti-science virus that underlies both anti-vaxxing and much else besides now manifests itself in our politics much more on the right than in the center or on the left — and that's very dangerous indeed for the country as a whole.  But as commenter Mayken correctly reminds me, woo knows no party.
Image:  Giambattista Tiepolo, Saint Tecla at Este, 1759,