If you want to know why supporting Israel — in any meaningful sense of the term — has to be different from supporting Likud/Netanyahu, check this out from Goldberg.  (If you don't think that supporting Israel in any context is a good idea — well, we disagree, but you can still marvel at the Netanyahu administration's truly impressive, the-wheel-is-spinning-but-the-hamster's-dead stupidity.)  Golberg's concluding passage:
The idea, communicated in these ads [created by the Netanyahu govt. for American TV], that America is no place for a proper Jew, and that a Jew who is concerned about the Jewish future should live in Israel, is archaic, and also chutzpadik (if you don't mind me resorting to the vernacular). The message is: Dear American Jews, thank you for lobbying for American defense aid (and what a great show you put on at the AIPAC convention every year!) but, please, stay away from our sons and daughters.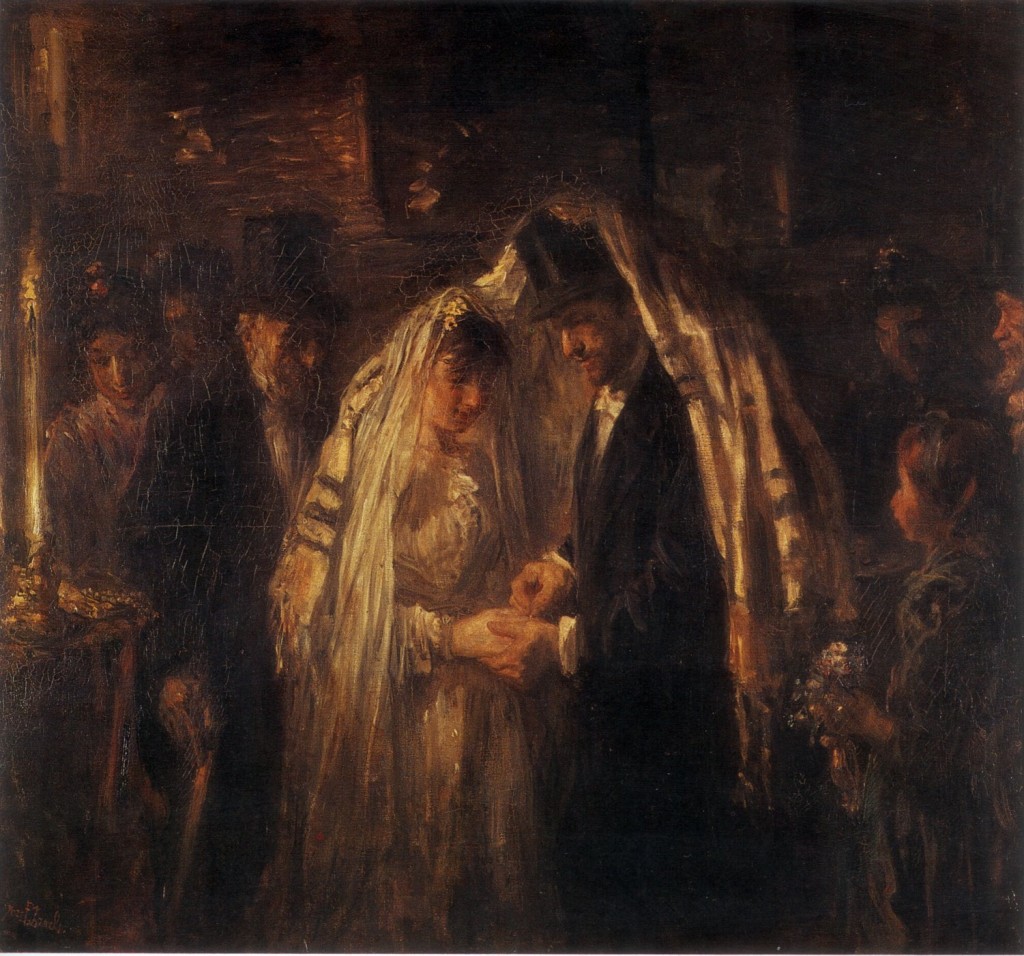 Let me go further:  not only is this latest absurdity proof that there is a vast gulf between a commitment to Israel and a defense of its current government — the two are actually in conflict.  Likud and Netanyahu and their further-right allies are doing lots of things that I think weigh down the long-term prospects for Israel's survival.  But I have to say that if they want to make things worse much sooner, potentially alienating a significant  fraction of the most committed American supporters of Israel is a pretty good way to go about it.
To steal a term:  Morans!
Image: Jozef Israëls,A Jewish Wedding, 1903