"As of today, with a lot of prayer and soul searching, I am suspending my presidential campaign," Mr. Cain said. "Because of the continued distractions, the continued hurt caused on me and my family, not because we are not fighters. Not because I'm not a fighter."
I'll post Mark Halperin's point-by-point analysis of this important event when it becomes available.
Update. Standard Newtcentric pap from Halperin. But also too, there's this exciting news: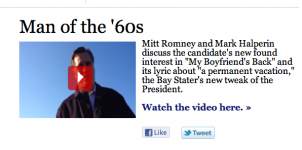 Update. Why does Halperin always refer to Rick Perry as "Texas Topper"?