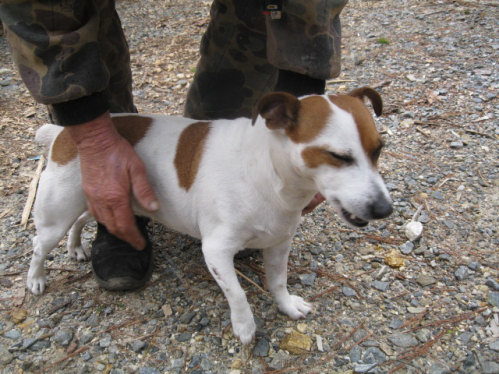 __
Good news from Evelyn Bridges (Charlie's Angels) about Penny, the JRT:
Visited with Penny today and took some new pics. Vets are still attempting to save her front leg and she is receiving therapy and doing daily exercises but still favoring it quite a bit. She will have re-evaluation within 10 days.
__
Hoping that further surgery will not be necessary..She is a loving and playful girl and loves going to breakfast every morning with her "Dad" at local restaurant..
__
Will let all know additional progress.
__
Thanks to all for helping her save her leg.