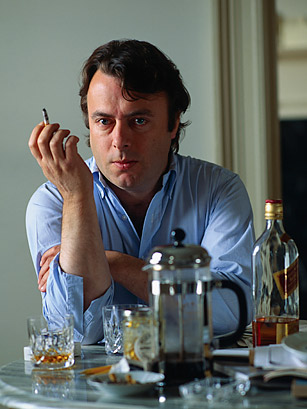 This just sucks:
Christopher Hitchens—the incomparable critic, masterful rhetorician, fiery wit, and fearless bon vivant—died today at the age of 62. Hitchens was diagnosed with esophageal cancer in the spring of 2010, just after the publication of his memoir, Hitch-22, and began chemotherapy soon after. His matchless prose has appeared in Vanity Fair since 1992, when he was named contributing editor.
The world has one less interesting person. He did it his way.
And I am not going to tolerate your ugly corpse-kicking bullshit in this thread. If you have nothing nice to say, just move along. I'll delete and ban anyone who can't follow those simple instructions.