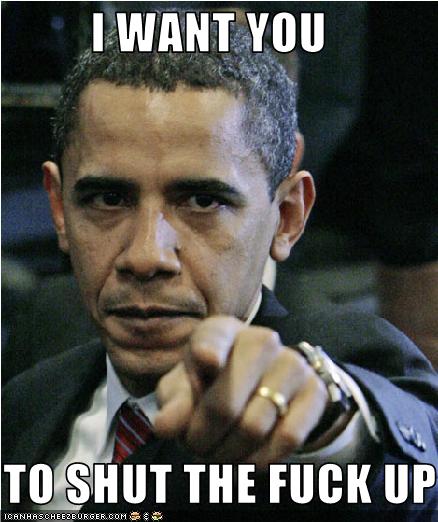 There was so much offensive shit in that last open thread I took the unprecedented step of just deleting the whole god damned thing turning off the comments. I am really sick of some of you people. And I don't just mean the trolls, I mean the people who simply can not control themselves and feed the trolls. In fact, you are almost worse. If someone says something offensive to the point you think it is worth calling them a pedophile or c-bomb, STOP BEFORE YOU COMMENT and move on.
Christ on a crutch. I feel like I am on a playground, and I don't know what is more annoying- the troublemakers, the self-anointed hall monitors, or the people who have decided it is their job to personally take on the trolls with multiple posts calling them out, because they are some Luke Skywalker hero shit. I just want to punch every god damned one of you in the neck.
This is the fucking internet. People say offensive shit. Most of us cope and move on. For some reason, some of you need to stir shit up, and some of you simply can not stop help yourself from responding. You guys are the fucking problem, not the rest of us.
And why do I have to do this every three fucking months? Stop being douche bags. Fuckers.