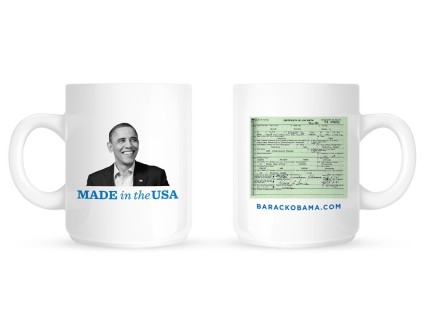 I think Willard's kids may be just a little resentful watching him throw their inheritance down this year's GOP Sinkhole of Fail, but perhaps the Romney Uncanny Valley affect is genetic. Per CBS News:
… At an event in New Hampshire [Friday], Romney's adult son Matt Romney responded to a question regarding the potential release of his father's tax returns with a joke alluding to doubts about Mr. Obama's place of birth: "I heard someone suggest the other day that as soon as Obama releases his grades and birth certificate and sort of a long list of things, then maybe he'd do it," he said.
__
Romney's other son, Tagg Romney, jumped in to say, "That was not my dad saying that."…
__
The Romney campaign in all likelihood would like to avoid wading into conspiracy theories that could chip away at the perception that Romney is a serious candidate, but Mr. Obama's re-election campaign is already exploiting the gaffe.
__
In an email to supporters today about the joke, Obama for America campaign manager Jim Messina wrote, "This is how the Romney campaign thinks it's going to win the Republican primary: by pandering to the dead-ender fringe of extremists who still question where the president was born."
__
The Obama team also tweeted about the gaffe, sending its Twitter followers a link to mugs the re-election campaign is selling that poke fun at the birther issue.
Kudos to Team Obama for making a joke of these clowns. The general Media Village speculation seems to be that Romney's shy about releasing his tax returns because he doesn't want to give his many enemies further opportunities to point out what a low tax rate he pays on those high stacks of unearned dollars, with perhaps a soupcon of Thurston-Howell-does-not-speak-of-filthy-lucre-in-public snobbery. But I've seen idle rumors ranging from "He's semi-legally offshoring millions to the Caymans" to "He's not eager to let his fellow Mormon elders investigate whether he's treated his religious tithing obligations as cavalierly as his obligations to the civil authorities."…
What are the trending rumors here at the start of the year-end festivities?