Why not, then?  I'll have a go.
First:  There is a reason I long ago stopped reading Greenwald.  That would be captured by this joke.  Greenwald does a real service when he points out the facts of the surveillance state.  He does monumental disservice when his particular version of civil liberties purity leads him to make strongly imply/tiptoe up to the brink of a practical political judgment* —  Paul over Obama — and his factionalism leads him to paint those who disagree with that judgment along the lines found in this image:
That kind of nonsense is how we let the worse angels among us bring in regimes like that of the 43rd president of the United States, objectively pro-torture (and much more) in a way that 44 is not.
As for Paul himself — I'm not even going to repeat what many here have said better:  that Greenwald's Paul fixation turns on fantasies.  You don't even need the racism to know that he would be a terrible president, that liberty in any practical sense for most individuals would diminish, and that the daily lives of most Americans would be harder under the bonkers gold-buggery and all the rest with which a Paul administration would wreck the economy.  In that context, his race profiteering and his deference to the Lost Causers' "liberty" to crush the rights of other Americans, just tells you that Paul is a pure waste of carbon, on top of the potential disaster he represents should he ever pull the levers of real power.
All of which is to say that I feel myself fortunate to have enjoyed my brother's 50th birthday celebration over the last several days, ignoring the web, thus missing all the excitement.  Had I been checking out my surroundings, I would have said that Greenwald is, IMHO,  bluntly and blatantly in the wrong in this latest exchange — and that I hope ABL returns to posting here soon.
To which calming end let me offer up one photo (and a couple of bonus images below the jump) of a genre in too short supply around here lately.
Pets!
Here's my cat, Tikka, thinking deep thoughts: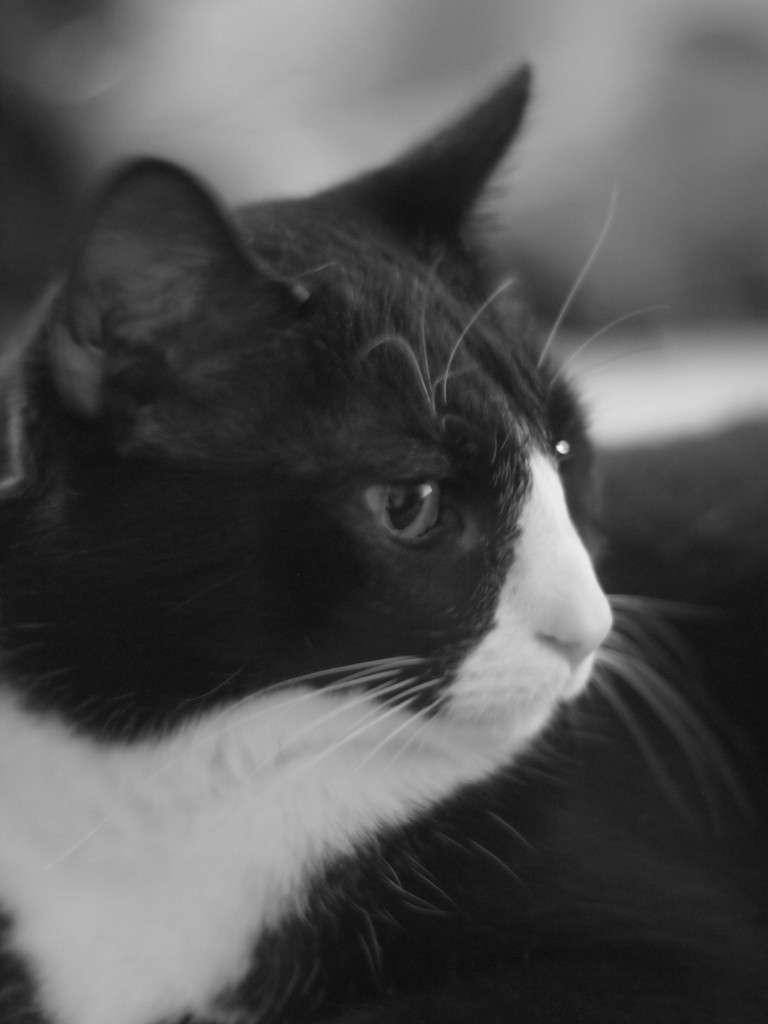 And for everyone who's gotten a little too anxious to join the circular firing squad lately, may I suggest some personal time with your local version of my antidote to the long dark teatime of the soul?  That would be, for me, almost any line where the shore meets the sea: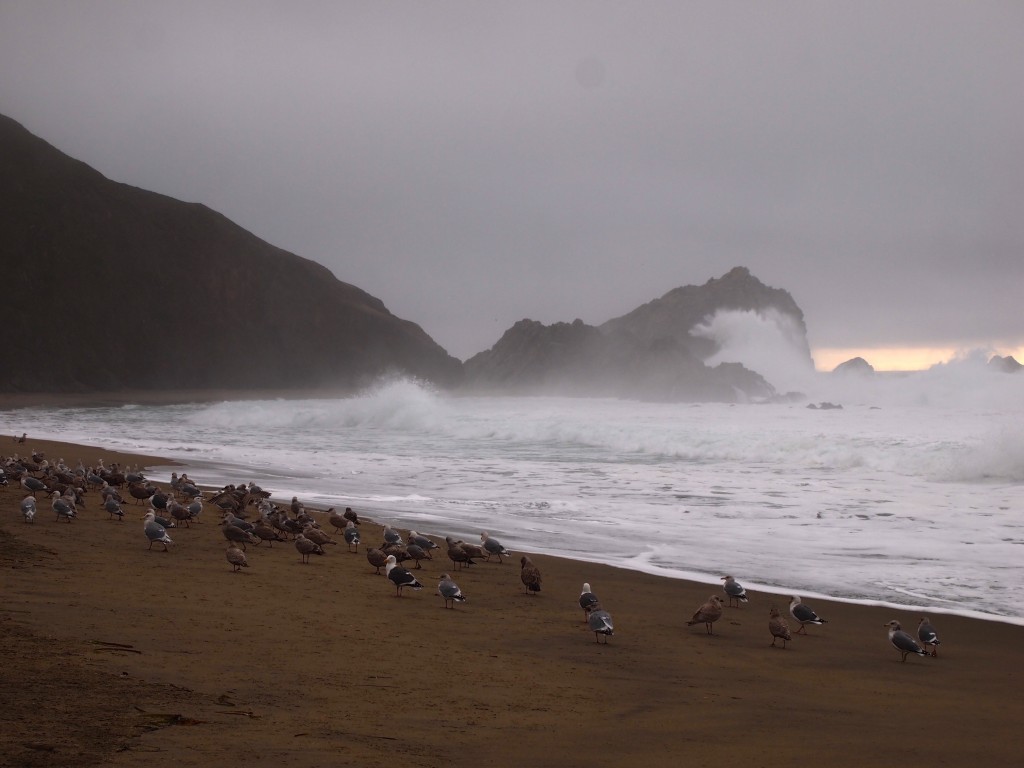 And last, lest the moment pass without at least a hint of political snark, let me offer one more treat, something I've been saving up for when we all need something nice.  That would be this image, sent to me by some now-lost-to-the-'tubes Samaritan, titled "Silly Putty Rupert Murdoch"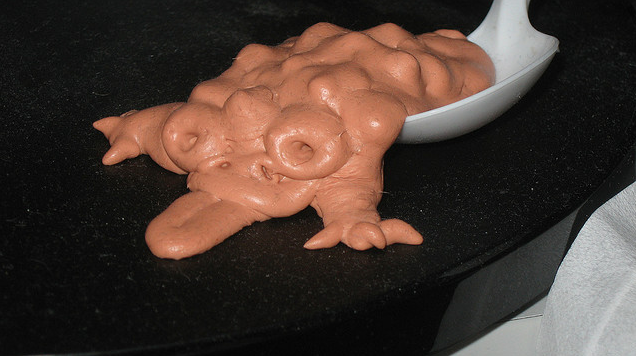 Perhaps you've all been wanting some more thread?
*Change made to satisfy those who feel that touting the virtues of Congressman Paul's libertarian views, whilst condemning in the strongest possible language the moral and policy choices of President Obama does not constitute a direct endorsement.
Images:  Fransisco de Goya  y Lucientes, The Lamp of the Devil, 1797-1798
Kitten Tikka Masala, photograph by TL, Jan. 2, 2012
McClure's Beach, Point Reyes National Seashore, photograph by TL, December 30, 2011.
Anon., Silly Putty Rupert Murdoch, early 21st century.