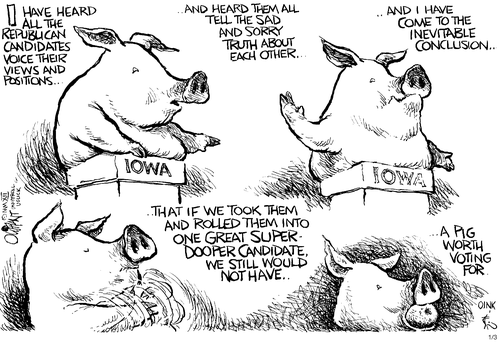 (Pat Oliphant via GoComics.com)
__
The Guardian's invaluable Richard Adams will be live-blogging the Iowa caucuses. Kick-off at 8pm EST, "a winner possibly being named around 10pm or 11pm" — from the undisclosed off-site location, presumably.
__
Apart from ongoing demonstrations that 140-character deliminations are inadequate for responsible social interaction, what else is on the agenda?