….this, presented without further comment, via TPM:
Former New Life Church pastor and self-described "bisexual" Ted Haggard swapped wives with actor and self-described "church" Gary Busey for the ABC reality show Celebrity Wife Swap.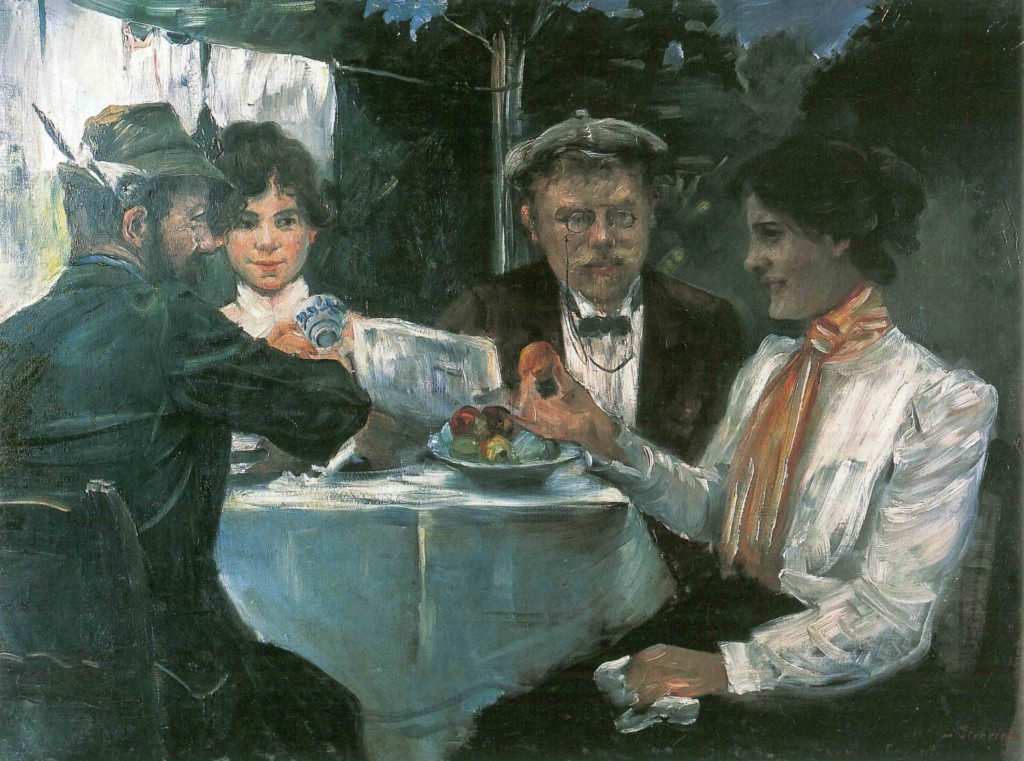 Uh.
What?
Speechless, me.
…
Really.  The Mayans might just have bee on to something. 2012 could be it for our species, or at least for any culture that could spawn Celebrity Wife Swap. (Which is, I suppose, perhaps the perfect habitat for the guests mentioned above.)
I say we throw in the trowel and await our Vogon overlords.
Image:  Lovis Corinth, In Max Halbes' Garden, 1899