Like, what would actually be the theme song that captures  the geist of the Romney campaign.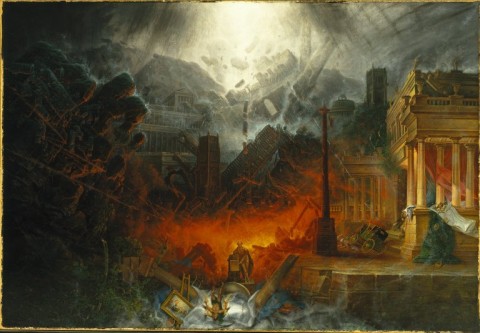 He's tried stuff like "Eye of the Tiger" — which is exactly the kind of cliché you'd expect a never-hip cyborg to seize upon.  It instantly dates/ages anyone whose neural circuits flare even momentarily, and it has all the motivational draw of a stack of green stamps.
No…especially after the descriptions of the Mittens/McCain event crater described here, I think that pain and a swollen gum have led me to the perfect Romney signature tune.  What could be better than this:
<div align="center"><iframe width="560″ height="315″ src="http://www.youtube.com/embed/r8oFlXnnwKI" frameborder="0″ allowfullscreen></iframe></div>
After all:  no one could deny that the tune delivers precisely the kind of uplifting message any candidate would want to deliver, right?  This version, though, is perfectly adapted for use in the RomneyVerse.   As performed (by soshalist Swedes!), it precisely evokes the feeling induced by any amount of time spent  too close to the RomneyBot:  the nearly uncontrollable urge to gnaw one's own arm off at the shoulder if that's what it takes to escape the room.
So here's the challenge for the commentariat:  give us your choice tracks (for all the candidates).  And/or consider this an open thread.
*Aging Deteriorating, though better than the alternative, sucks rocks.
Image:  Samuel Coleman, The Edge of Doom, between 1836 and 1838.