…Please, oh please, do not let the Style section editor assign or publish anything to do with politics.
Consider the latest atrocity.  In it, a group profile of four out of the five Romney sons, we learn that:
They stump for him across the country as surrogates; they offer a square-jawed, Christmas-card-ready backdrop for him onstage; and they telling humanizing "Dad" stories, as well as recite his basic talking points. The Romney boys: charming, amusing and relentlessly on message.

"I think one thing we offer is a perspective on his character," Matt said.
And there's more:
They have developed a set of habits and rituals to tolerate life on the campaign trail. The ultrafit brothers work out together, sometimes swimming in the hotel pool. On primary nights or after debates, they often split chocolate shakes with their parents as they await the returns.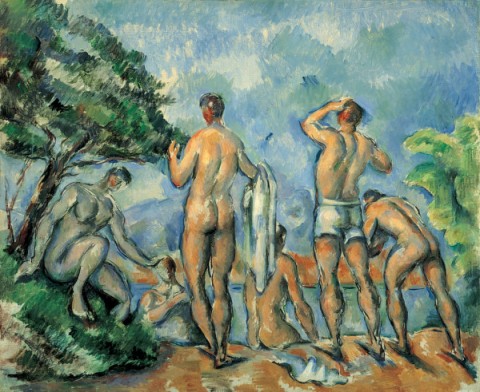 You can shoot me any time now.
This is the worst kind of  "journalism" — a piece based on interviews only with the principals, presenting an "as told to" portrait of people trying to persuade American voters to trust their family enterprise with enormous power.  If children are relevant to the potential presidency of Romney or anyone else, then something much more is needed; if they are not, then this is at once free advertising for one candidate…plus a pure distraction from the real question: is that self-made-son serving as the representative from Plutocracy, M. Willard Romney, fit to be president?
Oh — and you'd have thought that this might have sparked something like a reporter's (or, really, an editor's) news sense:
Though the sons say that they're only focused on helping their father win the presidency, politics may be in their future. In 2008, Josh considered a Congressional run in his home state, Utah, and Mr. Romney introduced him at his campaign headquarters in December by saying, "He really should be the politician in the family, not me."

Friends and aides, as well as Mr. Romney himself, say that Tagg, who now manages a hedge fund, also has the interest and the talent for public office.
Given the Bush experience, and the news that Joseph Kennedy III is considering a run in the Congressional district now represented by Barney Frank,  you'd think there's your lede.  What makes a forty-something hedge fund (sic!) operator a potential political leader?  His dad and grand dad, of course, combined with a mountain of wealth his father's candidacy aims to protect at all costs.  You'd have thought a piece on the resurgence of the phenomenon of hereditary political dynasties in American politics might be worth a look – and the Romney clan makes that an easy story to develop.  At worst, you'd get more out of such a piece than the revelation that "everyone is afraid to fall asleep on the bus right now, because everyone knows Josh has smelling salts, just waiting for someone to doze off."
Did I mention you can shoot me now?
The selection of a president is a real challenge; this article, (and, to be fair to its, to my eyes, feckless reporter, many others) frames it with all the gravitas of the old Family Feud game show.  Which, of course, is a feature not a bug, if the goal is to let Romney's fellow class warriors make their choice, unencumbered by interference from those inconvenient upstarts —  you know, American citizens.
To channel my inner Brad DeLong:  Why oh why can't we have a better press corps?
Image: Paul Cézanne, Bathers, 1890-92