Because more or less anything is better than the Republican primary — any aspect of it — I thought I'd try to counter (in some minor way, a jot or a tittle)  the quadrennial sense of despair that comes with the mention of Dixville Notch.
My antidote?
The treasures to be found in those pre-digitized lodes of easter eggs, footnotes in books written by generous minds.
In today's case, that would be what I found as I finally got my crack at a book I had given my wife this Chanukah, Verdi's Shakespeare, by one of our national treasures, Garry Wills.  There, in the first chapter, Wills made mention of Winter's Tale, and its alpha and omega of stage directions: "Exit, pursued by bear."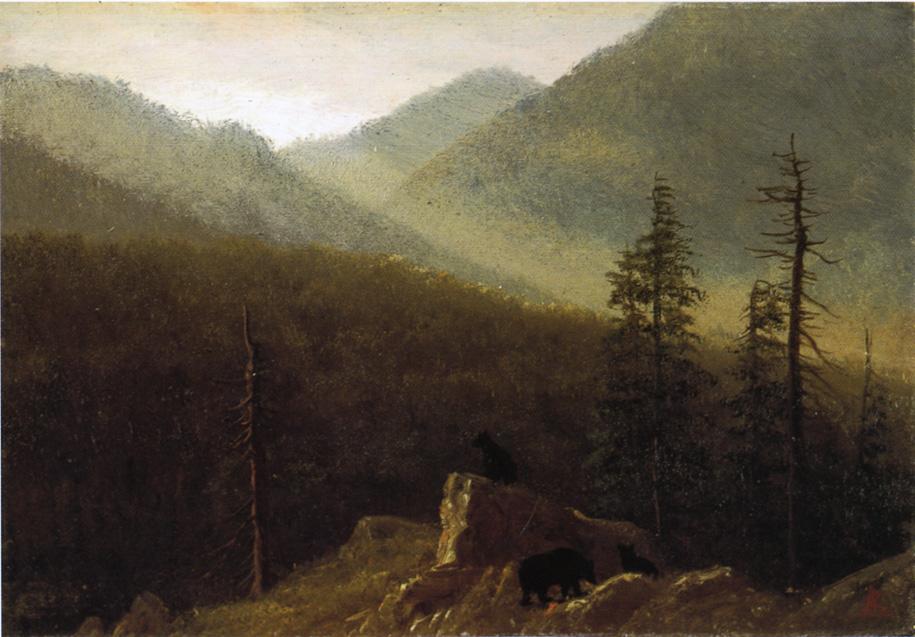 That's one of those bits of theatrical trivia that I can't remember learning. I think my father was the first person I heard say it, misquoting to "exit hurridly," whenever he wanted to be gone from something dull — or to get his wild and wired son to bed.  And like most folks (I guess) I always assumed (at least from the time I realized it had something to do with a play, and not a playacting dad) that any action on stage would have been between an actor and some guy in a bear suit.
But no, Wills tells me — laconically, first, in the body of his text, writing that "when it [Shakespeare's troupe] had a  young polar bear on hand, he wrote a scene stopper…"
That was curious enough.  A polar bear?  In London.  In 1610?
Dive into the footnotes, and it gets better:
It used to be thought that the "bear' was a man in costume.  But scholars have now focused on the fact that two polar bear cubs were brought back from the waters off Greenland in 1609, that they were turned over to Philip Henslowe's bear collection (hard by the Globe theater), and that polar bears show up in three productions of the 1610-1611 theatrical season….Polar bears become fierce at pubescence and were relegated to bear baiting, but the cubs were apparently still trainable in their  young state."
Well, that explains that.  But Wills is a kind and giving writer…and so there's more:
Since polar bears are such good swimmers, the king even turned them loose in the Thames to have aquatic bear baitings.*
Oh, joy! So much out of so little — and what a reward for the virtuous act of actually looking at the endnotes!  There's threads of all kinds of historical ideas to pull there — everything from thoughts about the extended pre- or early history of globalizing media to the power of spectacle as social glue, then as now — and much more, of course.  But what pleased me more, I think, as I retold this factoid to the unwary all day, is simply the images that Wills evoked, playing across my mind's eye.
Which is to say that nothing here has much to do with the price of eggs. But my brain and my world are enriched, just a little, by the thought of a shambling cub, coat too big for its limbs, rising up on its hind legs to glare at the squealing, hooting, transfixed and terrified audience clamoring just beyond the edge of the stage.
Just thought I'd share…and with that, offer up some more pre-results open thread.
*Wills directs those with yet more interest in the performing beast of Winter's Tale to Barbara Ravelhofer, "'Beasts of Recreacion' Henslowe's White Bears," ELR 32 (2202), pp. 287-323 and Teresa Grant, "Polar Performances, The King's Bear Cubs on the Jacobean Stage," Times Literary Supplement, June 14, 2002.
Image:  Albert Bierstadt, Bears in the Wilderness, c. 1870.