Been a while since we did one of these, and I've had news of a couple of opportunities sent my way, so let's have at it.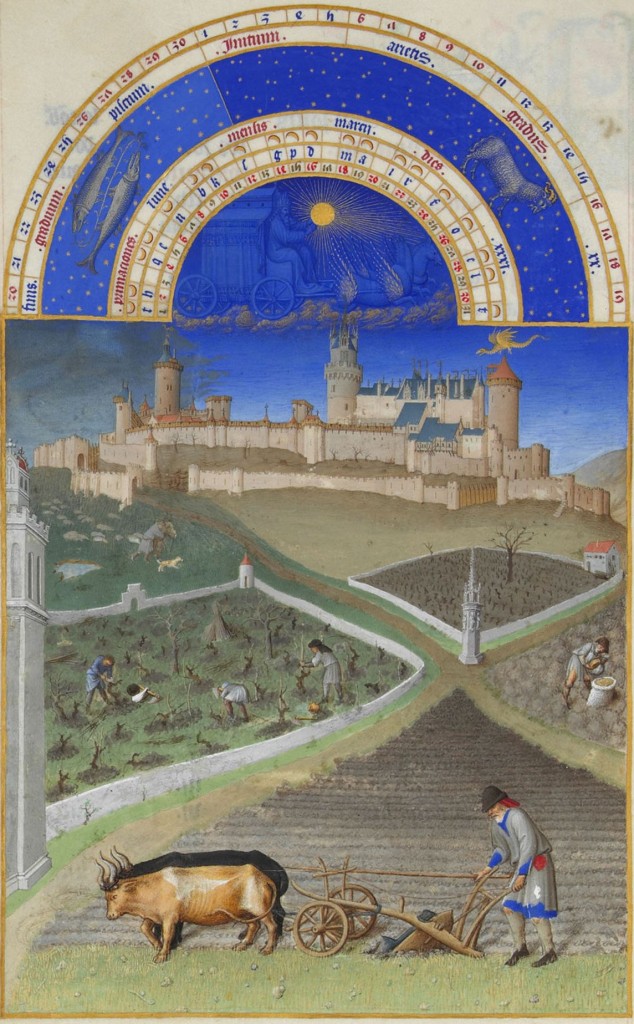 For one — if you have development/fundraising experience, the National Coalition Against Censorship is looking for you.  Details here.  I'm assuming this would be an in-office job, which would mean the New York City environs…
Also, rather more specialized, but Harvard's Nieman Foundation for Journalism folks and the Berkman Center for Internet & Society have teamed up to offer a one year fellowship for a working journalist pursuing "a specific project on journalism and innovation." Details here.  That would, of course require geographic affinity with Our Faire City, Cambridge (not that one, this one) MA.
So over to you all:  work available? Work needed?  Take it away.
Image: Limbourg Brothers and Barthélémy d'Eyck, Les Tres Riches Heures du duc de Berry, (March), 1412-1416 and c. 1440.