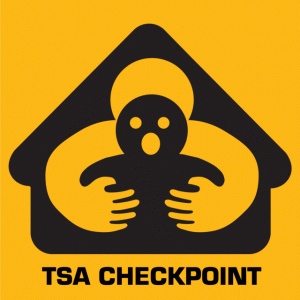 Dr. Ron Paul's son, US Senator Rand "Baby Doc" Paul, set off one of Janet "Big Sis" Napolitano's terrorist alerts at an airport TSA checkpoint today. After refusing a pat-down by leering Big Sis operatives, Baby Doc was forcibly removed from the line and dragged to a "private screening area," where he received a full body cavity search.
An engraved metal jacketed copy of "Atlas Shrugs" was found to be the culprit.
Well, not really. But you'd think so given the reaction. I bet those TSA louts let dozens of swarthy Middle Easterners pass through the line unimpeded.
[H/T: YAFB at
Rumproast
]