Apropos of Angry DougJ's post below, am I alone in thinking that the obese amphibian gum disease's constant invocation of Saul Alinsky is the second half of that rare and difficult manouver, the double dogwhistle?
I mean, the basically unhidden message within the Food Stamp President garbage is obvious enough. And throw in that Saaaaauuuul Alinskyiiiiiiiiiii, and it seems to me got the bifecta: an opponent who is at once too Black and too Jewish.
But perhaps I'm being paranoid.  A former Speaker of the United States House of Representatives would never stoop so low.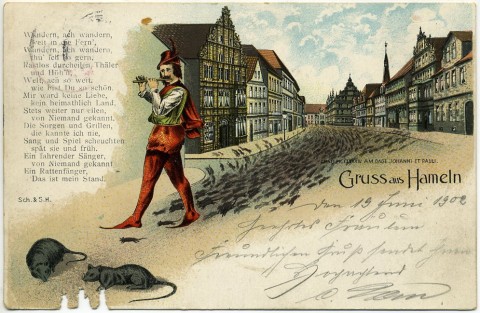 Image:  Greetings from Hamelin, Johanni et Pauli Sch. and S.H., 1902