I figure I have run this blog for ten years, you should have a chance to look at the fat bastard that runs it. I've avoided it, because I don't like the way I look- I used to be a skinny little kid- now I am some middle aged fat shit with grey in his beard and a double chin, but you know what, at some point you just have to deal with what you is. And this is what I is.
So ten years in, here is your host: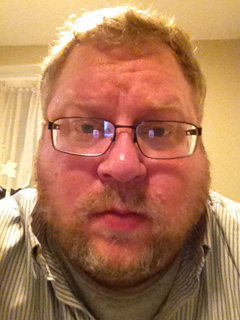 At this point, you probably understand why I post pet pics most of the time. Never thought I would hit 41 looking like Santa's greying helper.