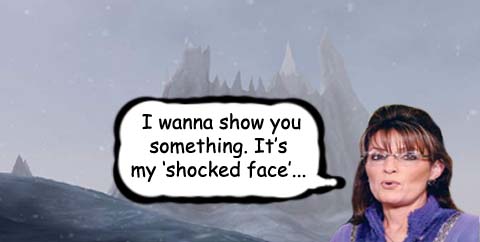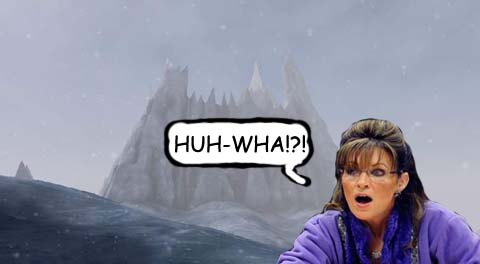 Sarah Palin took to Facebook last night to express shock that fellow Republicans are using dirty tricks on one another in the campaign:
We have witnessed something very disturbing this week. The Republican establishment which fought Ronald Reagan in the 1970s and which continues to fight the grassroots Tea Party movement today has adopted the tactics of the left in using the media and the politics of personal destruction to attack an opponent.

We will look back on this week and realize that something changed… I am in favor of contested primaries and healthy, pointed debate. They help focus candidates and the electorate. I have fought in tough and heated contested primaries myself. But what we have seen in Florida this week is beyond the pale. It was unprecedented in GOP primaries. I've seen it before – heck, I lived it before – but not in a GOP primary race.
Well, she might want to ask her former running mate about that. But of course she knows about it — McCain hired the same damn people to train Palin to serve as his lip-sticked pit bull in 2008. She goes on:
I question whether the GOP establishment would ever employ the same harsh tactics they used on Newt against Obama. I didn't see it in 2008. Many of these same characters sat on their thumbs in '08 and let Obama escape unvetted.
Hahaha! Yeah, no one encouraged hordes of deluded, racist nitwits to claim Barack Obama was the Kenyan-born, communist, granny-unplugging love child of Bernadette Dorn and Malcolm X, Mrs. Death Panels Lady. Jeebus, these people are beyond shameless.
[X-POSTED at
Rumproast
]