Charles Murray is pimping a new book, alas. TBogg and Roy have already taken a couple of whacks at the most risible bits of his latest attempt to promote the natural order of things.
It's hard to see this one making much of a splash, outside the usual quarters.  In it, Murray looks specifically at pale America, and he argues that white folks here divide along class lines. That's a phenomenon he sees separating the effete, smart, rich folks living in enclaves unclear on the concept of real Amerigeist (See! Ha! You knew I was one of those, didn't you!), and the Nascar loving, not-so-smart, Applebee eating (truly — see the two posts linked above), meth sucking (I made that up) folks who don't have passports that let them into Prospect Park or SoMa.
Leaving aside that David Brooks already botched this one, albeit in more facile prose, Murray's key move is to declare that whatever else may construct class in America, it ain't income, or more precisely, income inequality.
Which is of course what this always outcome-oriented writer needs to say.
His public-intellectual career, vapid though it may seem anywhere actual rigor is demanded,* turns on finding some kind of essentialist reason to preserve current social hierarchies and racial privilege. Here, abandoning a genetic tack, he can be seen to perform one of David Brooks patented' double backflips, to land on what he claims are deeply rooted differences in culture.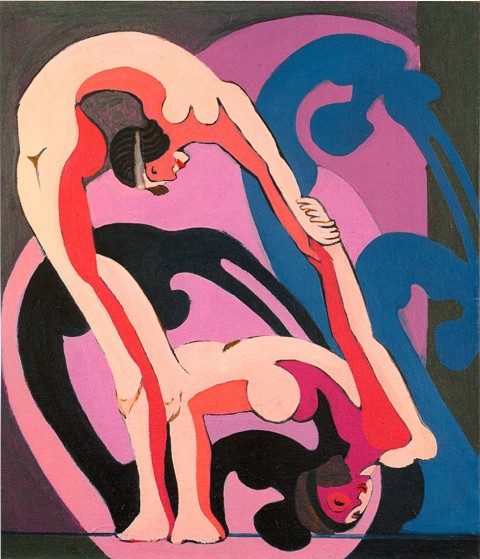 The cleverness there is that such arguments evoke the kinds of responses most likely to be palatable to his and our overlords.  Or, in the words of one reviewer — a more famous man than Murray, yet equally certain of assumptions not in evidence — the authoritative prescription for the Republic runs like this:
What the country needs is not an even larger federal government but a kind of civic Great Awakening–a return to the republic's original foundations of family, vocation, community, and faith.
That's from Niall Ferguson, whose review captures the bad faith that runs through Murray's enterprise — really, one of the original that runs through the whole right-wing culturedammerung.Usefully, Ferguson's gloss on Murray's prose strips it down to the essential poverty of its argument.
That is: it may gratify our Galtian masters to be told that just a bit more church and keeping one's privates in their proper place is all that is needed to render the US governable by the governing class.  But no one committed to actually studying society as it lives on the ground of contemporary America could argue that "community" for example is simply a unitary value to be trotted out at as needed.  The word is as vulnerable as are the real people involved to such realities as 8+% unemployment, gutted town and school budgets and so on — the actual material framework of community in which families, you know, live.  I'll grant you lots of factors at play, but cash is definitely a huge one, despite Ferguson's ritual endorsement of Murray's claim:
Murray is dismissive of the standard liberal prescription of higher taxes on the rich and higher spending on the poor.
Sorry, folks.  It's simply hard to construct community when you can't keep street lights on.**
Yet more egregiously, see what's missing in Ferguson's deft opposition:  the middle class, for whom as much as for the poor it kind of matters to be able to drive to work on streets without sinkholes, depend on cops on the beat, find a book or two in the library and so on.
More deeply, if I took Ferguson seriously as a public writer at this point in the diminishment of his intellectual career (as opposed to the upper-middle-brow blockblusterer role he's embraced with equal gusto and skill), I'd go into a bit more detail about the shocking ahistoricity on display.
Just to give the merest hint of what's missing — only one, small example out of a universe of them — a historian actually interested in the practice of the craft might stop to think about what happens to community when the average radius of daily travel changes by orders of magnitude in the time lapsed from when John Adams strode his Quincy farm.  Or what the change in the cost and capacity of medicine to intervene in illness and dying from that day to this might do to the way families act, or how we parse the roles of government vs. individual autonomy and responsibility.
To restate the point my father spent a professional life thinking about:  it's not just what is said that matters, the bare words someone might utter about liberty, for example, or about the exceptionalism of the American experiment.   The "when" is key, the particular context of thought and historical moment.  You have to ask to what other ideas, emotions, social facts those words speak each time you hear them.  The concept of American exceptionalism in 1783 had a specific sharp tang: George Washington was to be our President, not our king.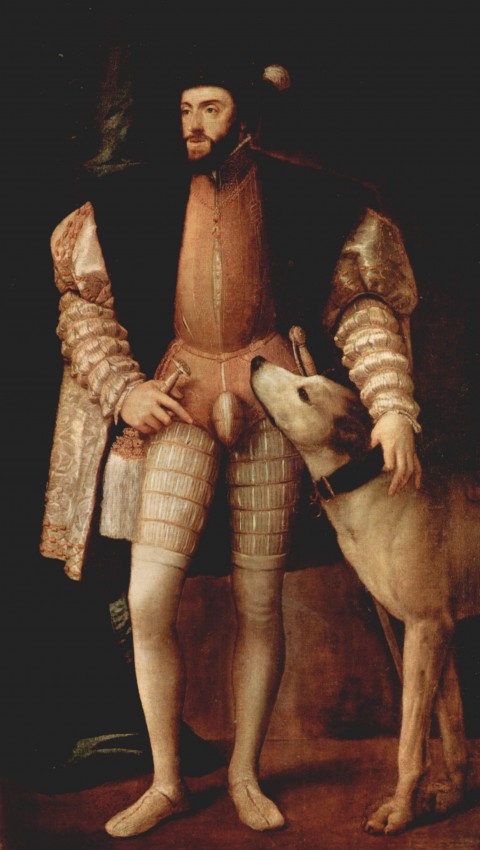 Now?  The meaning and feeling of that same language has shifted enormously.
And so it is with Murray's and Ferguson's constructed nostalgia.  I've learned not to psychoanalyze at a distance, so I won't speculate on what it is about the pleasures of contrarianism that seems not just to capture clever young folks like Ferguson (and his Oxford undergraduate friend, Andrew Sullivan) — but to freeze them for a very long time.  As John Rogers pointed out long ago, some escape such youthful folly, and some don't.
But none of this is what truly gets my goat here.  Rather,  it's this:
Quite unjustly, that book [The Bell Curve] was anathematized as "racist" because it pointed out that, on average, African-Americans had lower IQ scores than white Americans.
I understand  on a technical level why Ferguson might feel compelled to write this.  The Bell Curve is Murray's claim to authority as an observer of America.  If it falls, the residue of Murray's intellectual capital evaporates as well.  Unfortunately, The Bell Curve is one of the most thoroughly eviscerated books in recent memory. (See Cosma Shalizi's take down of the whole race-IQ-outcomes for just one, very sharp example.)
In that context, Ferguson does what he has to do in quite cleverly sliding by what Murray and his co-author Richard J. Herrnstein were actually on about.  The root claim in their book wasn't a statement about the raw results of certain tests; rather, it was what such scores mean — their claim that the numbers they selected revealed something both real and relevant to social outcomes.
This is what anathematized the book.  Not that it said that African-Americans scored as they did on a particular test, but that it claimed, in the teeth of much evidence, that such data captures an essential quality of African-American mental capacity that has real world consequences.  There are facts and there are interpretations, and while there were problems with both in the Murray/Herrnstein account, this assertion of meaning was what mattered.
Which meas that you don't have to go to all the finer grained methodological critique of Murray and Herrnstein — their use of what are essentially achievement tests as proxies for IQ tests, for just one of many available examples — to see how Ferguson is playing an old trick here.  If you can't deal with the argument your antagonists actually made, then…What the hell! Run up a straw man, something the other guys didn't say…and put both boots in.
The hollowness thus implied would be sad — tragic, really — if what Ferguson actually wrote weren't so bloody corrosive. It's 2012, goddamn it.  Someday soon — as in many yesterdays ago — we've got to get past these quasi-scientific glosses on what is the same damn justification slave-owners offered for holding some people as property: that those slaves were in irreducibly essential ways less than their white masters.
Ferguson here sets that day back once more.
For shame.
*I.e., not The Daily Dish
**Old story, I know, but still a good one.
Images:  Ernst Ludwig Kirchner, Two Acrobats, 1932-33.
Titian, Charles V With Dog, 1532-33.