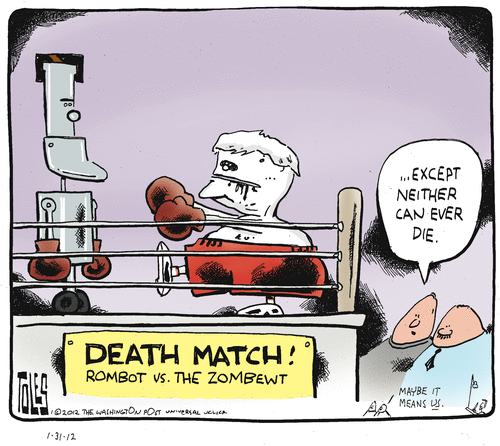 (Tom Toles via GoComics.com)
__
For those of us who can no longer bring ourselves to care about the point spread in a meaningless sub-semi-final. Somebody let me know if Santorum either drops out or throws his greasy foul-smelling endorsement to either of the two "serious" candidates, because Ron Paul ain't going away before August.
__
Meanwhile, what's on the agenda out in the Reality-Based Community known as the world?