I've got just one quick note to add to the discussion of the Komen Foundation's surrender to Greater Wingnuttia and the Global War on Women.
That would be that this decision is not just about the dollars.  It's genuinely a matter of life and death  — of murder, really, with only the anonymity of the victims to obscure the the connection between act and consequence.*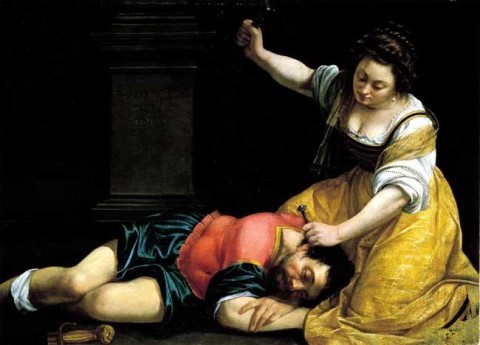 Y'all may recall that I wrote along these lines about eight months ago in connection with Mitch Daniels' decision to defund Planned Parenthood in Indiana.  (Yup, that Daniels — the hack our friends in literate Wingnutistan see as the great hope of the GOP).  Now we're back again to run the numbers on what the removal of the services Planned Parenthood provides to women seeking preventative care for breast cancer will do.**
Here are the basic figures:  over the last five years, the Komen Foundation provided Planned Parenthood with sufficient support to pay for 170,000 breast exams and 6,700 referrals for mammography. The question of how frequent and how early a mammography program should be has, shall we say, been vigorously debated, but the issue gained some clarity last year with the publication of a large scale longitudinal study by Swedish researchers in which over 133,000 women were followed for a total of 29 years.
The results of this study provide low-end estimates for the lives saved by screening:  for every 414 or 519 women screened*** for seven years running, one breast cancer death would be prevented.  What's more, the researchers emphasized that this is a conservative conclusion:
Evaluation of the full impact of screening, in particular estimates of absolute benefit and number needed to screen, requires follow-up times exceeding 20 years because the observed number of breast cancer deaths prevented increases with increasing time of follow-up.
I'm being deliberately dry in this telling, and I'm sure you can guess why:  I do not wish the conclusion to lose any of its force to misplaced snark.  The bald facts are grim enough.
How grim?  Take the most modest number from this study —519 women screened for each life saved.  That's on the order of 13 women from the 6,700 screened with Komen Foundation money who get to live.****
Or:  that's 13 women who will die for lack of those funds.
As I wrote about cervical cancer screening in Indiana:  we won't know who those women are.  We will never know their names; who loved them; how many kids they will leave behind.  But if the total funds for screening in the system drop with the withdrawal of Komen Foundation support, they'll be dead all the same.
Caveats, before I drop this "just the facts, Ma'am" tone:  this is a blunt, back of the envelope bit of arithmetic.  There are all kinds of factors that a real epidemiologist would consider before making any such bold claim.  Some of the obvious ones push the conclusion to a higher likely total of preventable deaths:  these women are being referred for screening, which suggests that someone had an inkling that they might be at risk.  Planned Parenthood sees a clientele that is likely to lack more health care services than the general population.  And there are the general points the original researchers made to suggest that the total of lives saved through screening would be greater than their baseline number.  There are probably factors that weigh in the other direction as well — one could imagine, for example, that the preliminary examinations turned up more aggressive cancers, which may have outcomes that mammographic detection does not much alter.  You get the point.  The reality of public health, medicine, and the basic biology of cancer is such that precise predictions are always wrong.
That said, the broader claim still stands:  there is a significant and growing body of evidence that regular mammographic breast cancer screening saves lives.  The converse follows:  withholding that screening means real people will suffer.
And here I'll drop the pretense of dispassion.  The Komen Foundation's decision links directly to illness, to death and loss and dreadful sorrow left behind.
Those losses can't be called manslaughter either, not as I see it.  Preventable deaths that flow from lack of access to the standard of care are wholly predictable, even if the individual victims are not identifiable.  Those blocking access through want of funds know — or should — what will happen.  There's nothing accidental about these outcomes.w
Which means that this isn't just another salvo in the culture war.  This is nothing to be clever about in 850 word columns on the back pages of the Grey Lady.  This is not a bit of clever gamesmanship to rev up a base for whom just the name Planned Parenthood conjures up all their horrors of female agency.
This is real life, and real lives lost…and, once again, this is why this election matters so much.
*Yup.  Still working the refs for that Moore Award.
**Just to be clear:  for what follows, I'm assuming that these services are withdrawn, that the withholding of resources from the Komen Foundation doesn't get made up somewhere else.
*** The spread is down to the details of data collection and analysis in the Swedish study.
****The weasel is about the difference in the five year span of screening Komen funds are said to cover, and the seven year screening sequence identified in the Swedish study.  I lack both the data and the skill to do more than waffle a bit here.
Image:  Artemisia Gentileschi, Jael and Sisera, 1620