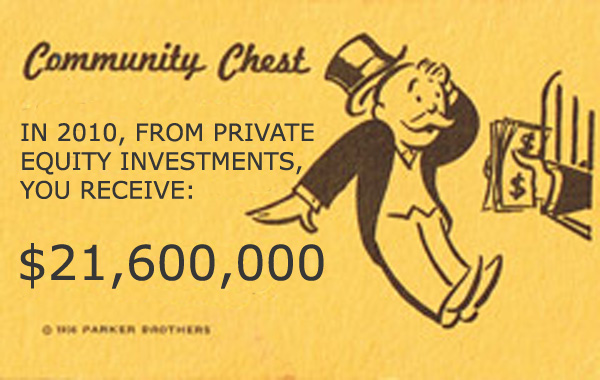 The reaction to the Marquis de Mitten's* line about the very poor provides interesting insights into the difference in how Republicans and Democrats process information:
"I'm not concerned with the very poor. We have a safety net there," Romney told CNN. "If it needs repair, I'll fix it. I'm not concerned about the very rich, they're doing just fine. I'm concerned about the very heart of the America, the 90 percent, 95 percent of Americans who right now are struggling."
Zandar (and many others) said that this makes Romney sound out of touch with the suffering of millions of Americans and noted that Romney's alleged indifference to the fate of his fellow plutocrats is unconvincing. I agree.
But that quote was received very differently on the right, who accused Mittens of wanting to patch the hammock containing shiftless, t-bone-buying young bucks and Cadillac-driving welfare queens. Charles Krauthammer:
The idea that somehow we can sign [consign, stupid Daily Caller! — ed.] the poor to the safety net and we patch it and dependency is a liberal idea. Romney is a guy who came late to his new ideology and still can't speak it very well."
Even the wingnuttiest of Mittens' detractors noted that the "I'm not concerned about the very poor" line made Mittens sound like a clueless fat cat. It's obvious that Mittens was trying to appeal to "Real Americans" with that argument. He just really, really sucks at it.
*H/T: Zandar
[X-POSTED at
Rumproast
]